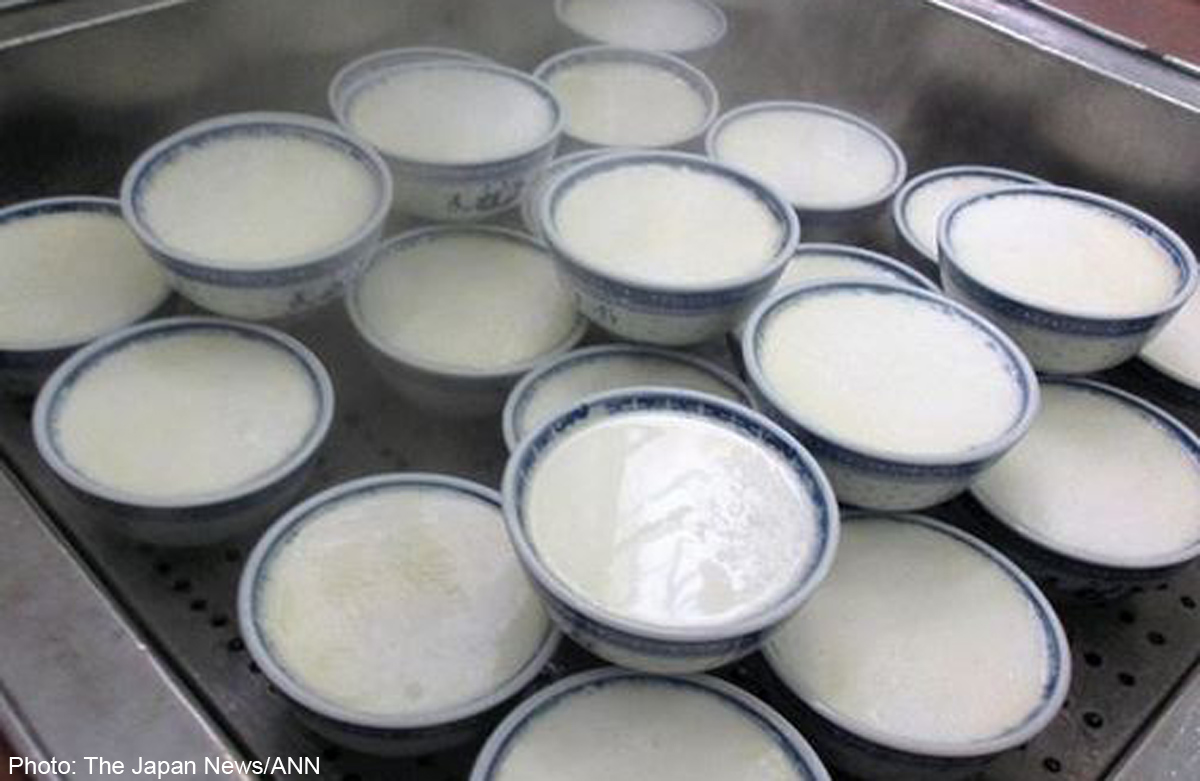 FOSHAN, Guangdong - The rich sweet taste almost melted me with just one mouthful. This pudding, made with buffalo milk, is a specialty of Foshan, Guangdong Province, in southern China.
Buffalo milk is said to contain more fat and have richer smell than cow milk. Minxinlaopo, a restaurant established in 1930, sells 1,000 puddings a day.
Steamed in a bowl, milk forms a skin on its surface, which a cook slightly tears to spill out the milk inside. When the skin is steamed again after being mixed with egg and sugar, a thick film called shuangpi (double film) covers the pudding.
Experience is key for the double steaming process, as cooks have to adjust the amount of egg added after checking the constituency of the milk delivered from each ranch, said Dong Yiying, the restaurant's third-generation owner, 45. One pudding is priced at eight yuan (S$1.76).
It is said that Dong's grandfather, the restaurant's founder, created the pudding when he was troubled by an excess of water buffalo milk, as he was also a farmer who kept them.
"I want to preserve the traditional taste," said Dong.