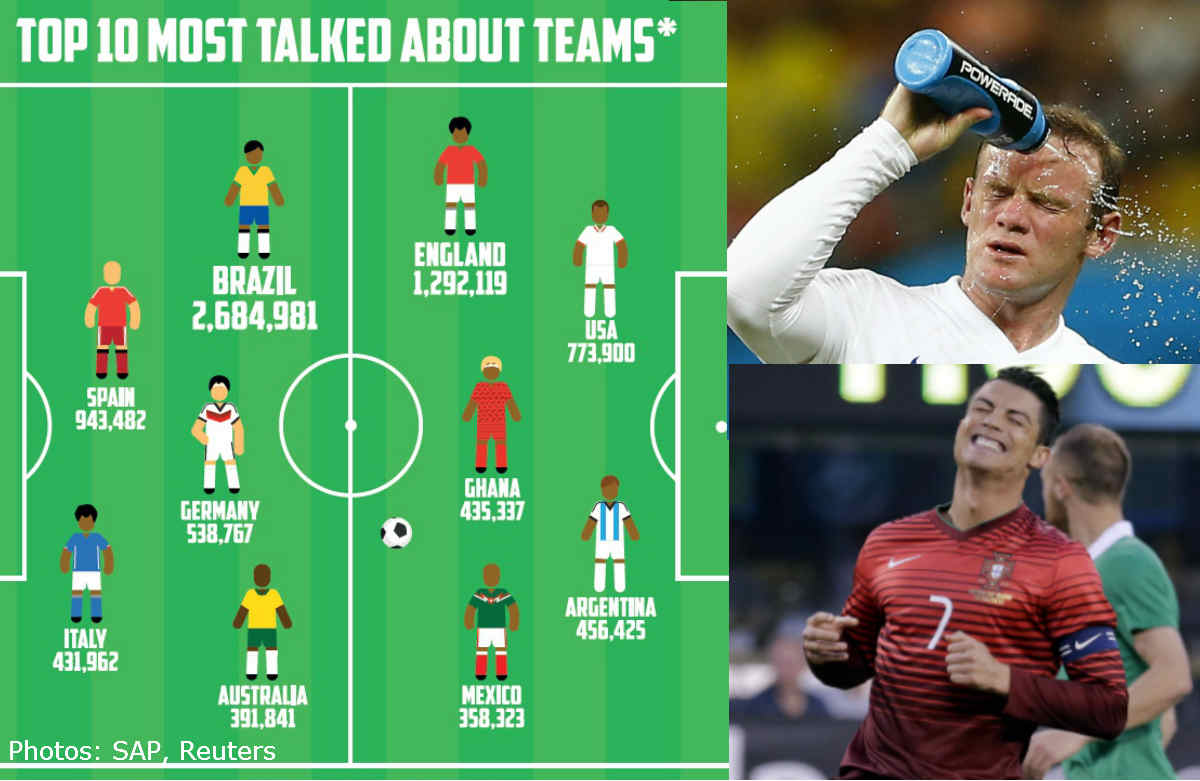 Brazil, Argentina, England - which are the most talked about World Cup football teams on social media? A social media analysis tool has found that Brazil is the most talked about team, while England's Wayne Rooney and Portugal's Cristiano Ronaldo are the world's most talked about players.
The analysis counducted by SAP Social Media Analytics by NetBase also showed that social media users in the US, UK, Canada, India and Nigeria discussed the World Cup most frequently.
Brazil, England and Spain have also been the most discussed teams on social media during the first two weeks of the Word Cup, especially after the fall of England and Spain.
Among the multitude of sponsors and partners battling for visibility, Adidas, Sony and Coca-Cola are dominating the social media sphere.
When it comes to song choice, Jennifer Lopez's song appears to be far more popular with 119,366 mentions, compared to Shakira's, which has generated only 47,445 mentions in fan conversations so far.