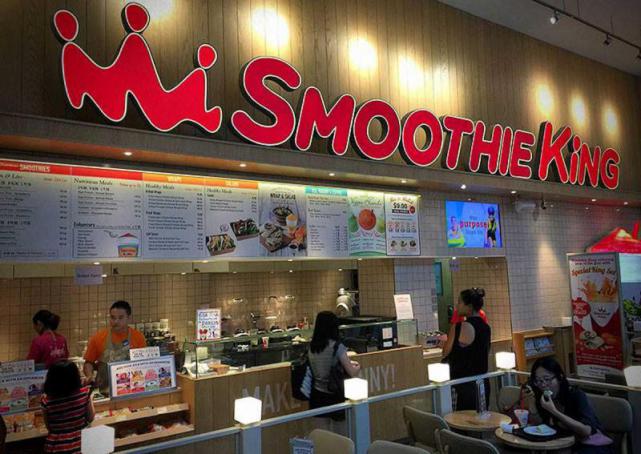 American food chain Smoothie King has closed all seven of its stores in Singapore over the past month - although it says it is still keen to operate here within a franchise agreement.
The news has shocked observers as the food and beverage segment is said to be one bright spot in an otherwise gloomy retail scene.
While Smoothie King did not comment on the performance of its stores here, a company spokesman said its owner and chief executive Wan Kim recently sold his interest in the South Korean operations.
Smoothie King Singapore is wholly owned by Smoothie King Korea, according to a company search.
"As a result of this transaction, Smoothie King Company has chosen to not own and operate outside the United States. This decision has led to the strategic closing of all operations in Singapore," the spokesman told The Straits Times on Monday.
The company appears to have quietly exited the market. No mentions were made on its website and Facebook page, which were both unavailable yesterday.
Smoothie King has been on a rapid expansion path over the past few years. It opened its first store here in December 2012, and said it planned to launch at least 30 shops in three years.
Apart from the US, it is also open in the Cayman Islands and South Korea. The only Smoothie King- owned outlets are in the US. The rest are franchise agreements, the company spokesman said.
It has agreements to open stores in the Middle East and will be announcing further international developments in the coming days.
"Smoothie King vigorously continues to seek operating partners in ASEAN... It will be exploring opportunities to operate in Singapore within a franchise agreement," she said.
The company may have had limited appeal here. Staff at a store opposite its former Nex outlet said that while it would be packed with students from Friday to Sunday, it would typically not even be half full at lunchtime on weekdays.
It was a similar story at its former Marina Bay Link Mall outlet, with staff at nearby outlets noting it would not be a full house during lunch hours.
Mr Steven Goh, who runs retail consultancy SG Retail Network, said the chain's growth and pricing strategy were not suited to the Singapore market.
"It's a premium to pay $6, $7 for a smoothie and they are, unlike coffees, not something most people will drink every day.
"Smoothie King was in a very niche category but also expanded fast, with outlets in prime locations and high rental costs. Not all the stores may have been performing... But for chain store operations to be sustainable, at least 90 per cent of the stores should be profitable."

This article was first published on March 30, 2016.
Get a copy of The Straits Times or go to straitstimes.com for more stories.