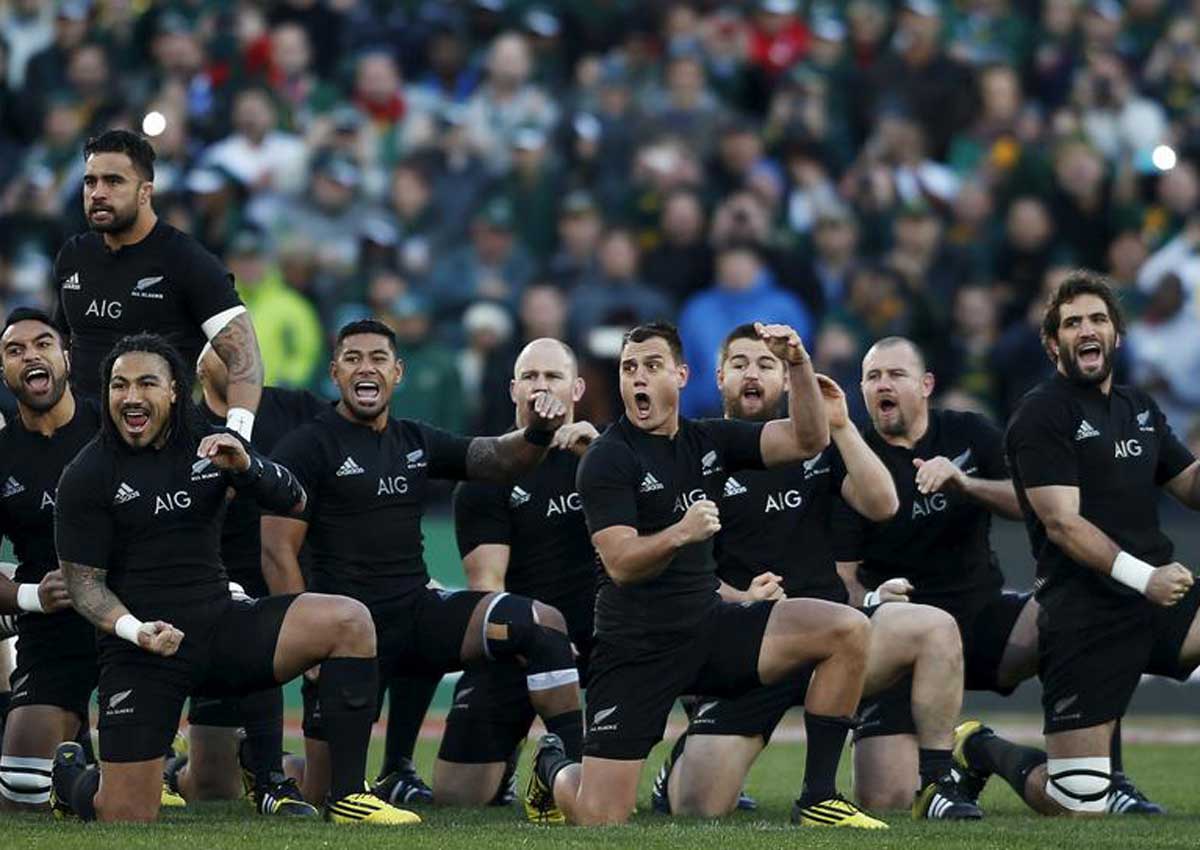 WELLINGTON - It's not just about winning the World Cup for the All Blacks, it's about becoming the first side to win back-to-back World Cups and coach Steve Hansen says there is no plan B.
"That's our challenge," said Hansen, setting the unprecedented goal as a means of overcoming the pitfall of overconfidence which may have contributed to previous World Cup disasters.
The sentimental side of this campaign - the farewell appearances by a host of rugby luminaries including Richie McCaw and Dan Carter - will be addressed once the World Cup is over.
By rights the defending champions should not come into the reckoning as holders of the William Webb Ellis trophy because none has ever won consecutive World Cups.
But that is the beauty of the challenge for Hansen.
"If you're a betting man you wouldn't punt on us because it's not happened. But it's a great challenge because it has to happen one day so why not us?" The All Blacks have won the World Cup twice, both times on home soil in 1987 and 2011, and failed five times in between.
Hansen, an assistant coach in 2007 when the All Blacks were toppled by France in the quarter-finals, believes the side needs the motivation of a difficult target.
"In 2007, we should have won it but we weren't the right dog because we didn't turn up with the right attitude. The reality is that we came expecting to win it." Under Hansen's reign, winning has become almost a formality with 47 Tests played and only three losses - once each to England, South Africa and Australia - and captain McCaw relishes the idea of a new goal.
"Rather than be like a big burden, I think the thing that I feel is the excitement at having the opportunity to have a crack at it," he said.
Conrad Smith backs his skipper saying the aim of being the first side to win back-to-back World Cups raised the desperation level.
"No one has done it back-to-back and so hopefully we can get to that level of desperation, that level of want, so that we can get another result." It is an All Blacks team stacked with talent including four world player of the year winners - McCaw (three times), Carter (twice), Kieran Read and Brodie Retallick And in the years between Cups Hansen has not been afraid to continually upgrade the ranks with 37 players to have debuted for the All Blacks in the past four years.
Some, such as Retallick, Julian Savea, Aaron Smith and Dane Coles have rapidly developed imposing reputations as the All Blacks high-tempo game has flourished.
Tight forwards stationed around the second receiver removes any predictability and gives the All Blacks the option of playing wide or driving up the middle.
Defensively, they have adopted a "brick wall" attitude which their impressive win-loss record attests to.
However, a similarity with 2007 is already apparent with the All Blacks drawn in a weak pool and likely to be untroubled maintaining their unbeaten record against Argentina, Georgia, Namibia and Tonga.
In 2007 it was Italy, Portugal, Romania and Scotland which left the New Zealanders under-prepared for when they hit France in the first knockout game.
In England, barring any upset, it will be either France or Italy - Ireland being the favourites to top their pool - who face the All Blacks in the quarter-finals in Cardiff.
When the All Blacks lost in 2007, also in Cardiff, critics claimed their problem was a lack of a plan B but Hansen doesn't buy into that theory.
He sees room for only one plan that the team believes in and it is up to the players to make it work.
"When you win you don't get asked if you've got a plan B so you've got to go out and play what's in front of you and deal and adapt and learn and adjust as you go."