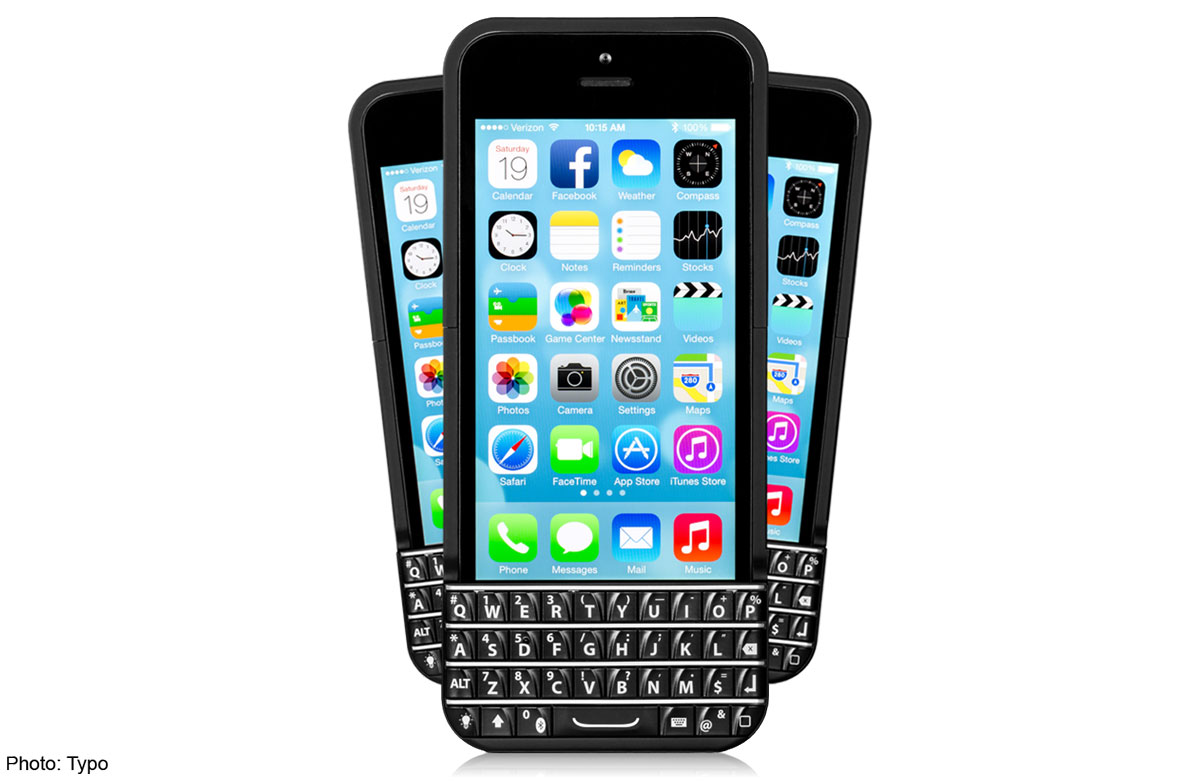 Three months after its official debut at Consumer Electronics Show 2014, the TYPO keyboard and case for the Apple iPhone 5/5S is finally here in Singapore. Available from May at S$169, consumers can purchase the TYPO keyboard at Ante on level 3, TANGS Orchard, Gadget World, Nubox, Tech@vogue and Digital Style.
It is noteworthy to mention that Singapore is the first country outside of the U.S to sell the TYPO keyboard. We were told by a company spokesperson that the product is "doing extremely well and selling off at higher than retail price on eBay" in the US
The TYPO keyboard came into the limelight after it was revealed that celebrity Ryan Seacrest invested over US$1 million in the product. Seacrest stated that the TYPO keyboard was born out of the desire for more efficiency in his mobile communications. He partnered with his friend, Laurence Hallier, who is CEO/co-founder of TYPO Keyboard, to develop the product.
"The TYPO Keyboard is going to revolutionize the mobile keyboard industry," said Laurence Hallier, CEO/Co-Founder TYPO KEYBOARD. "After nearly two years of development, engineering, testing and feedback, we are excited to be unveiling the ultimate, indispensable business tool at CES."
There are several key features of the TYPO keyboard that sets it apart from existing accessories in the market. The company claims that it is the only Bluetooth keyboard in the market today with built-in intelligence to improve the efficiency and effectiveness of the typing experience.
The TYPO keyboard also has a fully backlit keyboard for typing in low light environments. A battery indicator allows the user to monitor the usage of the battery, which is among the smallest in the world at 1mm thin and yet can last more than a week at a time during active use. If you wish to find out more about the product, do check out the video below:

Visit Hardware Zone for more stories.