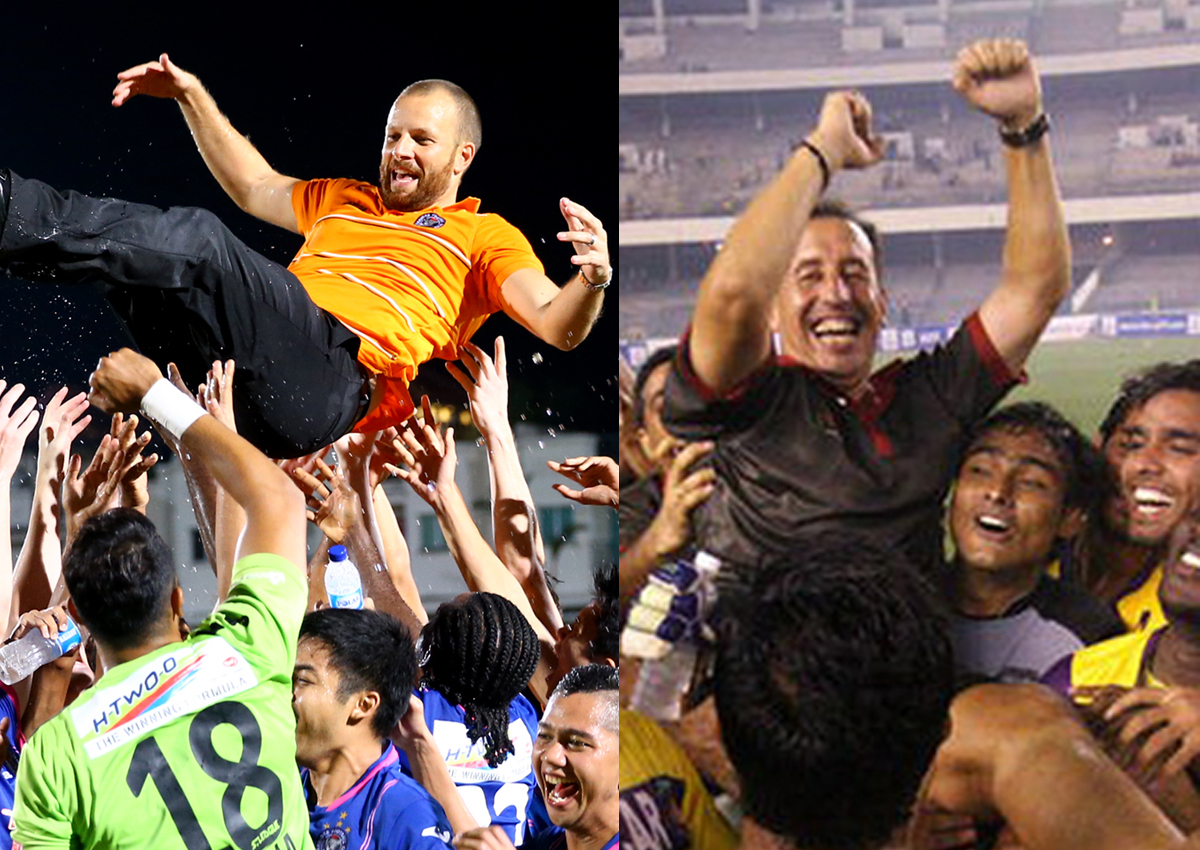 He has built a reputation for being a methodical planner, a coach with a penchant for science and statistics, and for introducing the term "periodisation" in his 16 months as Warriors coach.
Alex Weaver also delivered where it mattered - leading the club to the Great Eastern-Yeo's S.League title last year - the Warriors' first since 2009.
However, almost exactly a year after he helped them land a record ninth league title, the club announced yesterday that by mutual consent, they have parted ways with the 38-year-old Englishman who "has demonstrated utmost professionalism".
Weaver leaves with the Warriors in fifth place, 13 points behind leaders Brunei DPMM FC with just five games to go, and he will be replaced by Karim Bencherifa.
The 47-year-old Moroccan previously coached Tanjong Pagar in 2004 and Woodlands Wellington in the following two years, guiding the Rams to a third- placed league finish and the Singapore Cup final, where they lost to a stoppage-time winner to Home United in 2005.
Weaver revealed to The New Paper that he had told the Warriors general manager two months ago that he would leave the club at the end of this season "regardless of the success" as there were "already things that I was not happy with last season".
Out of respect for the club, he declined to go into details about what he was unhappy about.
He said: "I've been told by the club that they wanted to prepare for the next season and bring in a new coach. Obviously, they have the right to do that and we agreed to do what's best for the club.
"I'm sad to leave the players and I'm disappointed not to finish the season with the players I care a lot for and work well with. I stayed this season as I wanted to go through the AFC competitions with the players as we have all come so far together."
While Weaver would not rule out further involvement in Singapore football - he is en route to completing the Uefa Pro Licence coaching course next May - he said it was unlikely due to the existing football culture here.
DIFFERENT CULTURE
He explained: "I don't think there are too many people in the clubs here who would want people like me who keep questioning the way things work.
"And that's a shame because from my experience as a coach working around the world in the US, the UK, France, the UAE and South Africa, the decision- makers usually expect challenges in order to improve.
"If clubs here are serious about moving forward and doing things differently from what they have been doing for years, then I'll be keen to help.
"I came into Warriors FC with the same three-year plan that I had when I joined Hougang United before.
"It was about building and developing a football club, prepare for Singapore football dominance and also success in Asia.
"I wanted to build and create something here and I have proven myself to some extent.
"Winning the S.League was the second phase of my plan and we achieved that ahead of schedule in my first full season with the club."
Meanwhile, Bencherifa is looking forward to hitting the ground running with his new club after coaching for almost a decade in India's I-League with teams like Churchill Brothers, Mohun Bagan, Salgaocar and Pune.
He said: "I hope to do well with this prestigious club and I thank Warriors FC for the faith they have put in me.
"I have been watching many S.League matches, including Warriors' matches, and I know we have a very talented bunch of players. Alex has had some good achievements and I hope to carry on from there."
"Most of players are sad and surprised because, while we knew he would leave, we thought he would do so only at the end of the season," Warriors striker Fazrul Nawaz, who has scored 15 goals this season, said of Weaver's departure.
"We have a good relationship with Alex. We have all learnt something new, including psychology and sports science.
"Change is always part of football and we all have to move on and look ahead positively. We wish Alex all the best and we look forward to working with Karim and bring further success to the club."
davidlee@sph.com.sg

This article was first published on October 25, 2015.
Get The New Paper for more stories.