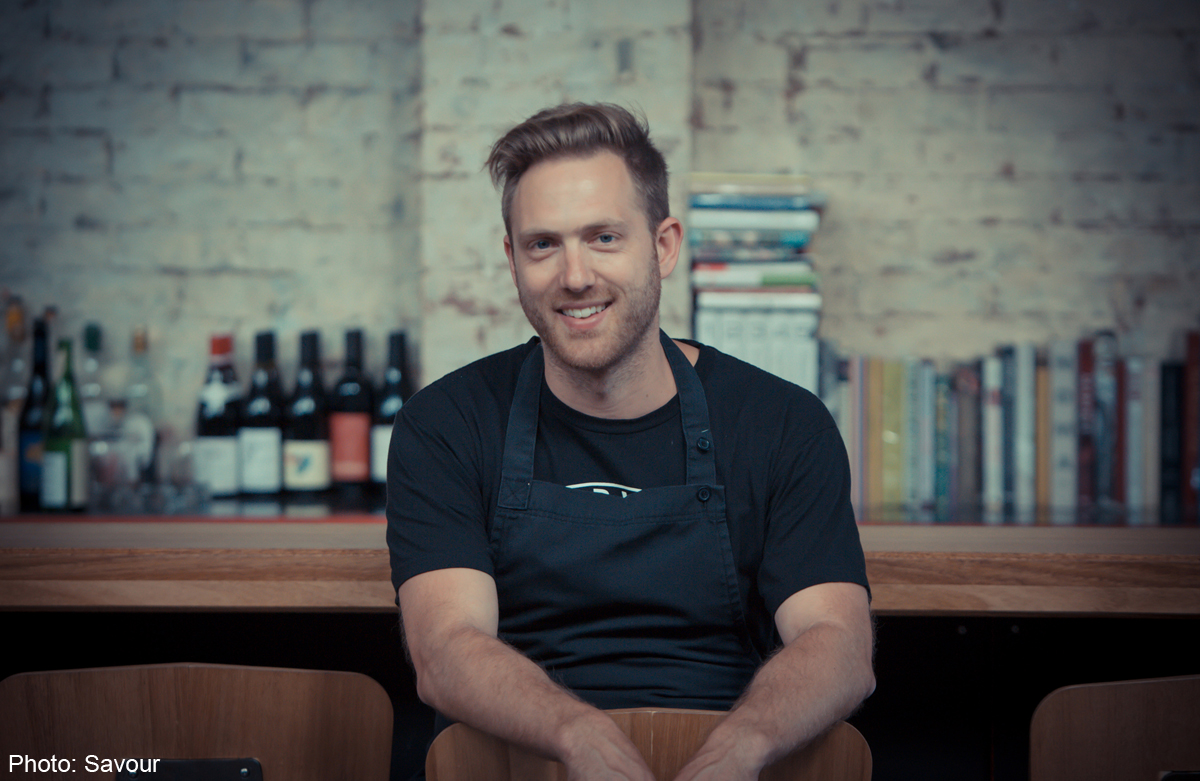 SAVOUR 2015
Where: F1 Pit Building, 1 Republic Boulevard
When: Thursday to Sunday, 5.30 to 10.30pm; Saturday and Sunday, 11.30am to 3.30pm
Price: $60 (lunch), $65 (dinner). Thirty Savour Dollars included with tickets
Info: www.savour.sg
Chef Luke Burgess will serve dishes from his restaurant in Tasmania at food festival here
Casual food festival Savour might be your last chance to sample the cuisine of Australian chef Luke Burgess of Garagistes restaurant in Hobart.
The Sydney-born chef has sold his restaurant, whose five-year lease ends on May 1.
Burgess, 38, has no plans for any new projects yet, saying that he needs to "reflect" on the past five years and is likely to move back to Sydney.
He says solemnly on the telephone from Hobart: "The dream's been realised and more dreams can come from this. It's time for a break, possibly a new direction."
On a more upbeat note, he adds: "I'm totally fine now about the closure. I could be sad, but I've got to be happy. We sold it for a reason and maybe when the day comes, I'll be sad. But it's been five years of the best that I could do."
This will be his first time in Singapore for Savour, where he will be serving three dishes from his restaurant. They are smoked eel with pickled rhubarb and saltbush furikake (dry Japanese seasoning); wagyu beef tongue, fermented Jerusalem artichokes and kunzea (a type of shrub) glaze; and sea lettuce cream, frozen sable, green strawberries and sencha.
He is looking forward to the "street food vibe" of Savour as he is a fan of hawker delights and has heard plenty about the local fare here.
The fourth edition of Savour runs from Thursday to Sunday at the F1 Pit Building and tickets are selling fast for the weekend sessions.
Burgess has worked at the likes of Tetsuya's in Sydney and Noma in Copenhagen.
Calling his five-week stage at Noma "surprising", he says: "This was in 2009 before they were No. 1 (on the current World's 50 Best Restaurants list) and they were doing things I had never seen before."
He found Tetsuya's "more personal".
"It was a good base for me to learn about setting high standards," says Burgess, whose 32-year-old girlfriend works as a chef in Sydney.
He is also championing the new generation of farmers in Tasmania as a board member of the not-for-profit organisation Sprout.
He says: "The scene is growing and driven by local produce. Hobart has a small population of 500,000 people, so it's still trying to find its identity. It's time for everything to catch up and in 10 to 20 years, we'll really get there."
euniceq@sph.com.sg

This article was first published on Mar 23, 2015.
Get a copy of The Straits Times or go to straitstimes.com for more stories.