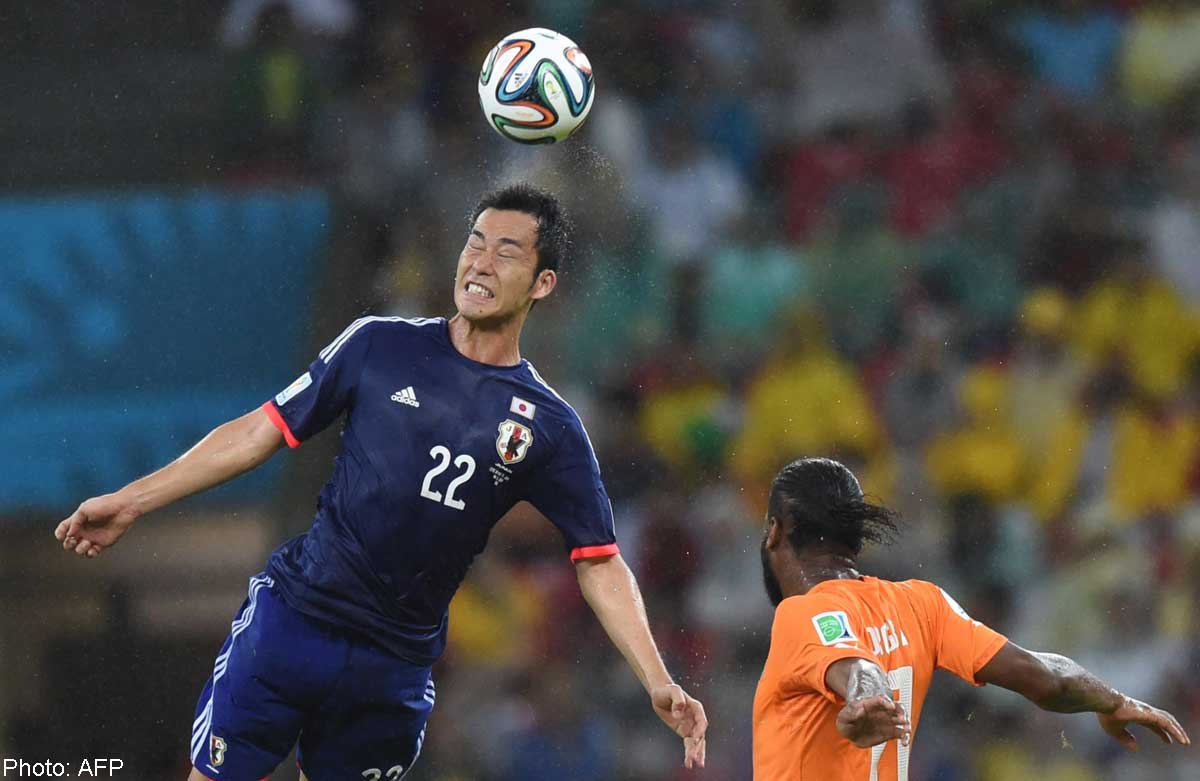 ITU, Brazil - Japan's Maya Yoshida said Tuesday it was crucial for the Blue Samurai to score first in their do-or-die match against Greece as they go in search of a win to stay in the World Cup.
The Southampton defender, speaking after training in Itu, described the mood in the camp as "normal", two days ahead of the crucial fixture involving the bottom two teams in Group C in Natal.
Japan lost 2-1 to Ivory Coast in Recife on Saturday while Greece went down 3-0 to Colombia in Belo Horizonte as both sides made a poor start to their campaigns.
"Of course we lost the first match so at the moment we're very disappointed but we still have two games to go," said Yoshida, who was coy when asked whether there would be any personnel or tactical changes.
But the 25-year-old centre back, one of two players in the squad who feature in the English Premier League - the other is Manchester United's Shinji Kagawa - said he was still confident that Japan could reach the knockout stages in Brazil.
"Greece lost as well. They have good defenders and tactics," said Yoshida, who has 42 caps under his belt, adding that a Japanese goal would open the game up.
"They have a good orientation defensively so if we get the first goal they have to come forward so we will have a chance to take more initiative." Veteran forward Shinji Okazaki, one of a growing number of Japanese players in the Bundesliga, said he was disappointed with his showing in the match against Ivory Coast, where he failed to muster a single shot on goal and that it was vital that Japan played their own game.
"We were reacting to our opponent rather than taking the initiative and were disappointed with how we played," said the 28-year-old, who has an enviable record of 38 goals in 77 internationals.
Okazaki, who plays for Mainz, added that at least now Japan had a match under their belt, which was valuable experience for the younger players in the squad.
Echoing the words of the side's talisman Keisuke Honda, Okazaki said the team should play to their own strengths and focus on ball retention, rather than being dictated to by the opposition.
Japan, coached by Alberto Zaccheroni, were set a quarter-final target by the country's football chief Kuniya Daini, which would better their last-16 showing in South Africa four years ago Colombia play Ivory Coast in Brasilia in the other Group C fixture on Thursday.