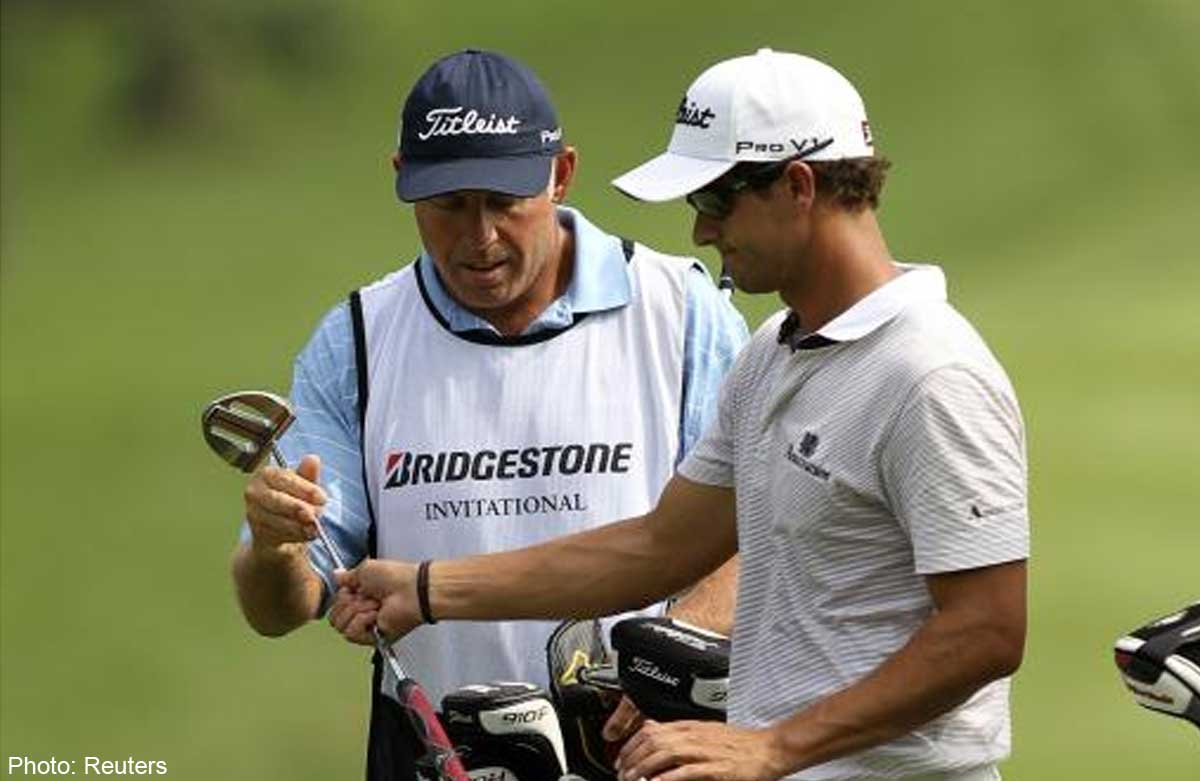 MELBOURNE - Adam Scott's bid for an unprecedented hat-trick of titles at his home Australian Masters fell agonisingly short on Sunday, but the world number two declared himself in good shape ahead of his re-match with Rory McIlroy at the Australian Open this week.
Scott bogeyed his last hole in Sydney last year to lose the Australian Open title to McIlroy, which also cost the Australian a rare sweep of his nation's three marquee events.
The loss to the now top-ranked Irishman had been a 'thorn' in his side, Scott said this week, but the 34-year-old will head to Sydney with confidence after storming home at Metropolitan Golf Club in Melbourne on Sunday to finish joint second, a stroke behind winner Nick Cullen.
"I felt in good shape coming here and just got knocked around a bit on Thursday with that northerly (wind)," Scott told reporters, referring to an opening round of 73 played in hot, fluky winds that left him playing catch-up.
"I got a bit out of sorts and it's taken me a couple of days to kind of get back to where I thought I was.
"I've chipped away at it but I feel like I'm in good shape. Today was definitely the best I've swung the club, putted and chipped and did everything well today.
"Hopefully that'll continue because... I've got a feeling (the Australian Golf Club) is going to suit my game a little more," he added of the Australian Open venue. "I just remember it's a pretty long, tough golf course, demanding.
"So that kind of suits me if it's that way. If I get to hit the driver a bit more, that's to my advantage."
Scott started Sunday's round four strokes adrift and pushed hard with three birdies on the back nine, but a monster putt for birdie on the 18th lipped out, giving compatriot Cullen enough breathing space to clinch the A$1 million (S$1.1 million) event.
"It's hard to win one tournament, let alone three years in a row," said Scott.
"Defending (last year) was a big thrill for me. But it is very difficult to just show up and you're going to win every year. It doesn't happen very much.
"Unfortunately I think Thursday was a bit costly for me. I was playing a bit better than that. But it is what it is."