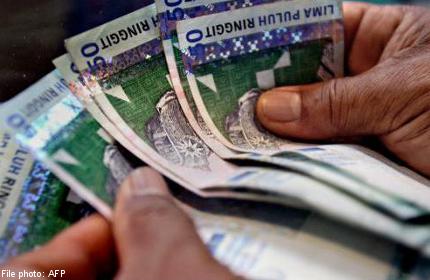 BANGKOK - Most Southeast Asian stocks edged up on Wednesday, with the Malaysian benchmark hitting a three-week high and the Vietnam index extending its gains from the previous session, as hopes remained for a deal on the US budget and debt ceiling stalemate.
The Malaysian index rose 0.5 per cent to the highest level since Sept. 23, reversing Monday's small loss as the market resumed trading after a holiday on Tuesday. Shares in RHB Capital were the top percentage gainers.
Vietnam's benchmark VN Index rose 0.7 per cent, led by shares of banks including the Hanoi-based Vietcombank and VietinBank.
Large caps outperformed across exchanges, including DBS Group Holdings and Metropolitan Bank & Trust which lifted Singapore and the Philippines.
Bucking the trend, Jakarta's Composite Index was down 0.4 per cent, amid profit taking in recent gainers such as PT Telekomunikasi Indonesia.
The Thai SET index pared early gains in relatively rangebound trade and was nearly unchanged at the 0530 GMT midday break.
"Most people still expect a last minute deal by US politicians. On local issues, a few banks reported third quarter earnings that were in line with expectations so impact to share prices should be muted," said KGI Securities in a report.
Among the losers, shares in Tisco Financial Group Pcl fell 1.2 per cent after the lender reported a 2 per cent quarter-on-quarter dip in its July-September earnings but analysts said they were optimistic about the outlook.
"On a sequential basis, loan growth decelerated after the end of the auto boom ... On a brighter note, non-performing loans (NPLs) rose at a slower pace as used-car loan delinquencies were better contained," said an analyst at CIMB.