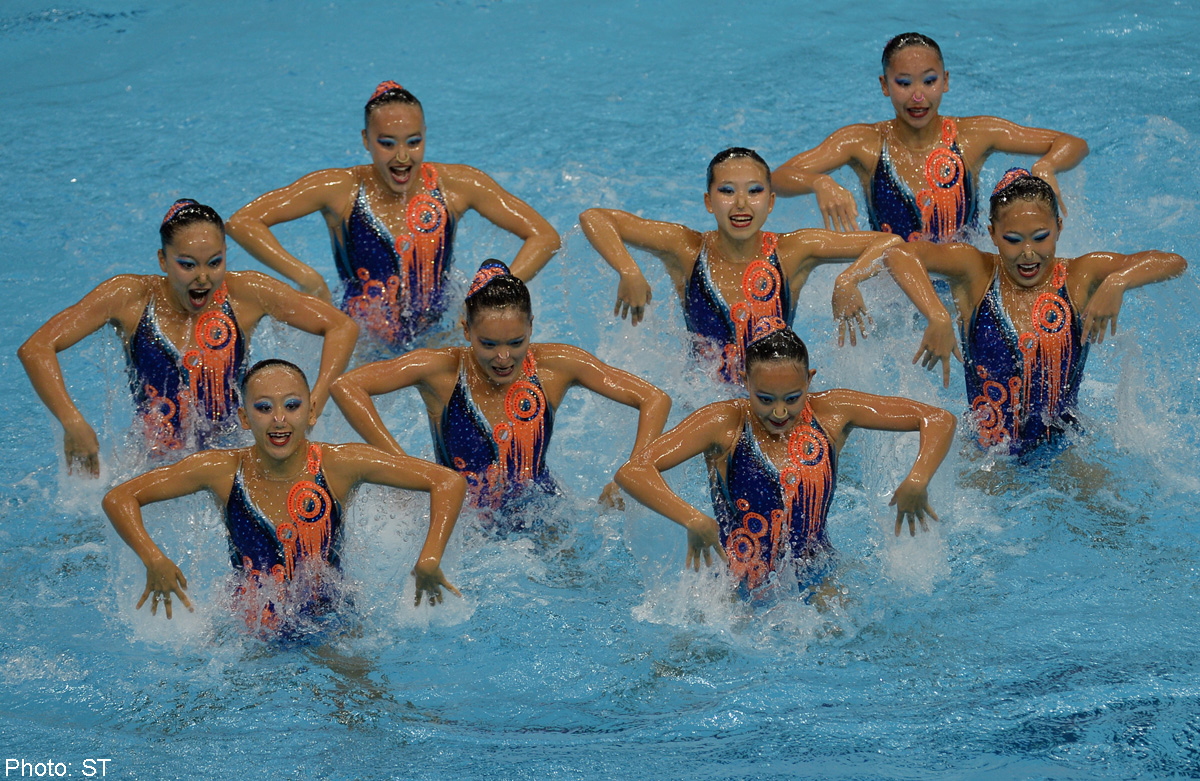 SINGAPORE - Singapore's team of synchronised swimmers have won the country's first-ever South East Asian (SEA) Games gold medal Wednesday evening at the OCBC Aquatic Centre.
The team went into their free routine after leading in the technical routine on Tuesday with 74.3445 points. Malaysia finished runners up with 74.1667 for free and 72.3537 for routine, total of 146.5204, reported Today.
Indonesia finished with 70.0333 for free and 68.1463 for routine, total of 138.1796 and Thailand finished last with 50.5 for free and 46.6419 for routine, with a total of 97.1419.
Tension was high and all eyes were fixed on the scoreboard as all waited to see how the Malaysian team scored for their performance.
According to The Straits Times, the crowd were already "cheering passionately" when it was announced that Malaysia finished second. Malaysia had previously swept all seven golds from 2001 to 2011 at the SEA Games.
With a final score of 150.8445, Singapore reigned victorious over ex-champion Malaysia as the latter scored a total of 146.5204 points.
The gold medal this year is Singapore's first after winning three silvers and one bronze from 2001 and 2011, the previous two times the synchronized swimming event was held at the SEA Games.
Yesterday, Singapore won its first SEA Games 2015 gold medals in table tennis.
Meanwhile, tickets for the Singapore vs Myanmar football match at Jalan Besar Stadium on Jun 4 have sold out.
stephluo@sph.com.sg