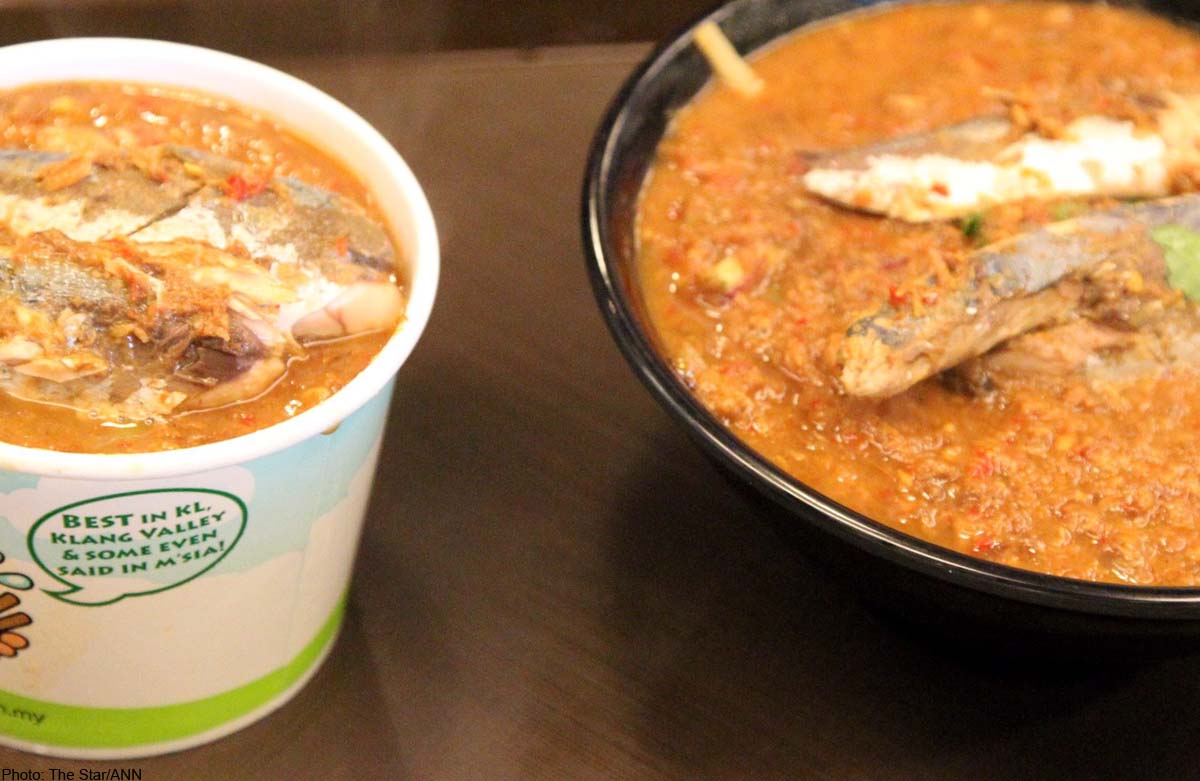 MALAYSIA - Malaysians are known for their love of food and a bowl of steaming hot asam laksa is undoubtedly a popular dish among the locals.
October marks the start of recommendations for The Star People's Food Awards fifth food category - asam laksa.
Variations of the dish can be seen across the country and Capital FM announcers, Pamela Chong and Janice Yap, recently weighed in on Ah Cheng Laksa's version at the eatery in Sunway Pyramid.
Ah Cheng Laksa in Sunway Pyramid.
During the visit, Chong said she enjoyed the fact that customers have the flexibility to add more fish to their asam laksa, providing them with an option to have a lighter or heavier meal.
"The meals are reasonably priced too," said the Capital Breakfast co-host.
Yap echoed Chong's views, adding that the fish was the best part of the meal.
"I like the soup - it is not too thick or watery," she said.
Chong added that she loves the sourness of the dish, which activates her palate.
Capital FM announcers Janice Yap (left) and Pamela Chong (right) enjoying the asam laksa at Ah Cheng Laksa's asam laksa in Sunway Pyramid.
"It is hard to find great asam laksa," said Chong.
"Another plus point about Ah Cheng Laksa is the fast and friendly service," said Yap.
Owner Edmund Goh said the shop sourced for ingredients from the north and Thailand to give the dish its vibrant flavour.
He said several ingredients were used to create a paste for the soup, including lemongrass, cili padi, dried chillies, onions and tamarind (asam jawa), before it is blended.
Fresh mackerel is deboned and minced before all the ingredients are left to simmer for three hours.
A regular bowl of asam laksa costs RM7.90 (S$3.09) while it is RM9.90 for a set.
Ah Cheng Laksa is located on the first floor of Sunway Pyramid.
Nominations for the best asam laksa in the Klang Valley will be held from Oct 1 to 10 while voting will begin from Oct 15 to midnight of the last day of the month.
Official announcement of the award and prize winners of the month will be announced on the first week of the following month.
Those who nominate, vote or successfully share a link, stand to win attractive prizes such as hotel stays and dining vouchers at top-rated establishments.
The Star People's Food Awards is hosted by MOB, The Star's citizen journalism website, at www.mob.com.my.