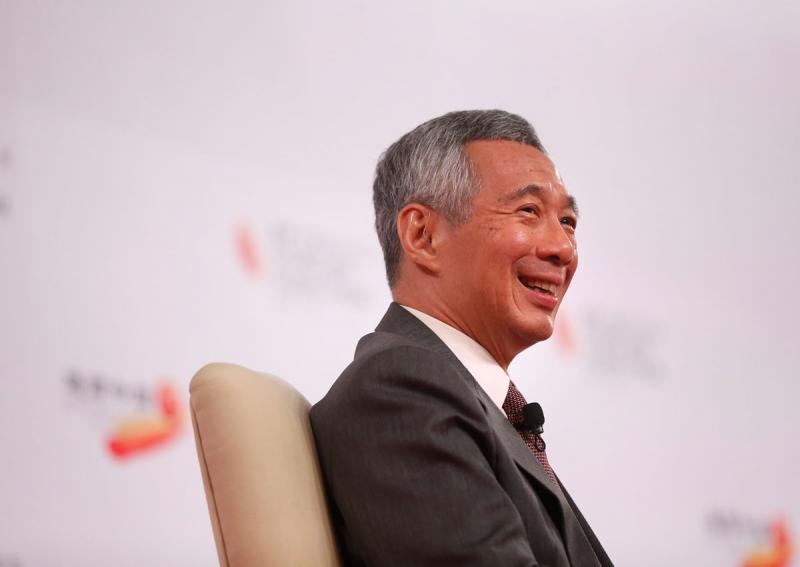 THE number of corruption cases in Singapore hit a new low last year - thanks to a strong political leadership, a robust anti-corruption framework and a culture that frowns on corruption, says Prime Minister Lee Hsien Loong.
He noted on Thursday that many countries have what Singapore has: an anti-corruption agency, anti-corruption laws and codes of conduct for public servants. Yet corruption remains endemic in many of the countries, both developed and developing.
Singapore, on the other hand, is known worldwide to have a clean and incorrupt system, Mr Lee said. The Corruption Perception Index 2015 ranks Singapore as the eighth least corrupt country in the world - and the least corrupt Asian country.
Singapore is the least corrupt in the Political and Economic Risk Consultancy's (PERC) 2015 survey on corruption in 14 Asian countries, Australia and the United States.
The prime minister was speaking at the launch of the Corrupt Practices Investigation Bureau's (CPIB) exhibition with the theme Declassified - Corruption Matters, which outlines Singapore's anti-corruption journey.
Strong political leadership, a robust anti-corruption framework and a culture that eschews corruption - these are easy to state but much harder to implement and for others to follow, Mr Lee said, adding that Singapore needs to work very hard to maintain them.
Pointing to the number of corruption cases registered in Singapore in 2015, he noted that they were at an all-time low. And this was despite an increase in corruption complaints.
CPIB figures show complaints rose from 736 to 877 between 2014 and 2015, up 19 per cent. Corruption cases slipped from 136 to 132 at the same time. Of the 132 cases, 11 involved public offices - a drop of four percentage points from 2014. The remaining were private-sector cases.
Mr Lee traced the roots of Singapore's clean and incorrupt system to the country's first prime minister Lee Kuan Yew and his team, who knew that Singapore had to start from a clean slate of no corruption.
"They understood that one term of an incompetent, corrupt government, and the cancer would be embedded in the system, impossible to remove," he said.
PM Lee noted that the senior Mr Lee (his father) and his PAP colleagues wore white shirts and white trousers at their first swearing-in and made it the PAP's uniform. "It symbolised their determination to keep the government clean and incorrupt," he said.
Singapore's strict anti-corruption laws, like the Prevention of Corruption Act, puts the burden of proof on the accused to show that he acquired his wealth legally. "So if anyone has unexplained wealth disproportionate to known sources of income, we can presume it to be from graft and can confiscate it unless proven otherwise," Mr Lee said.
In enforcing laws, he said the CPIB is kept independent and can probe anyone, including senior public officials and ministers. "Everyone knows that when the CPIB calls you up to lim kopi (Hokkien for 'drink coffee'), it is not a casual invitation."
Mr Lee said Singaporeans also expect and demand a clean system. "They do not condone giving or accepting 'social lubricants' to get things done. They readily report corrupt practices when they encounter them."
Businesses also have confidence that rules are transparent and fairly applied in Singapore, Mr Lee said.
But he cautioned against thinking that Singapore has banished corruption forever. "Because corruption is ultimately driven by human nature and greed, however tight the system is, some individuals will sometimes still be tempted to break the rules."
When they do, Mr Lee said, Singapore must make sure they are caught and severely dealt with.
He said, ultimately, keeping a system clean must start at the very top.
But who guards the guardian? "There is no formula to solve this ancient riddle, but my government is determined to uphold the highest standards of integrity from the top all the way down," Mr Lee said.
peckming@sph.com.sg

This article was first published on April 8, 2016.
Get The Business Times for more stories.