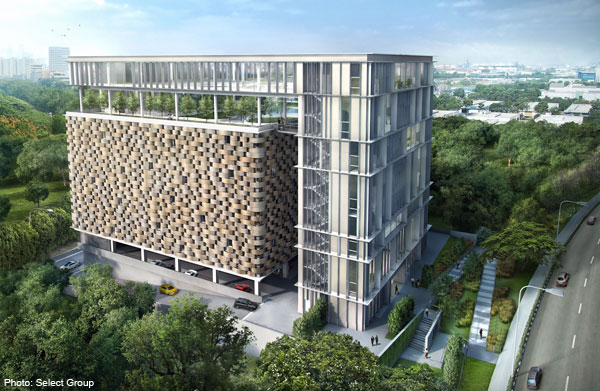 SINGAPORE - Food services operator Select Group plans to pump $45 million into its new corporate headquarters in Senoko, which will also house a new culinary training institute.
The Catalist-listed company aims to train up to about 50 cooks to be chefs each year at the institute which will focus on Asian food, managing director Vincent Tan told a briefing on Tuesday.
"We want to train internal staff on a culinary school basis, not on the job," he added, noting that the structured programme at the institute would likely take one to two years.
The firm said in a statement on Tuesday that experts in Asian cuisine and gourmet chefs would be roped in to conduct culinary arts modules at the institute under the Workforce Skills Qualifications programme.
Opening the school would put Select Group "in good stead to generate our own local culinary talent and sustain our culinary team with a Singapore workforce", Mr Tan said. "We also hope to train our local chefs to Michelin standards in the future."
However, he said details were still being worked out.
The institute is part of Select Group's new corporate headquarters at Senoko South Road, which is expected to be completed in the middle of next year and become operational by the third quarter of next year.
The company occupies a building at Senoko Crescent with 38,000 sq ft of gross floor area.
Its new building will be nearly five times as large, with 160,000 sq ft of gross floor area, and would aid its expansion drive by boosting output and productivity. the firm said on Tuesday.
The new central kitchen will be able to produce up to twice or thrice the output of its current one within the first three years of completion. It will also produce sauces and mixes for distribution in Singapore and overseas outlets.
Improved automation and standardised processes will also help Select Group to reduce headcount, Mr Tan said, adding that workers would be trained to multitask.
He said the firm has enough manpower partly because it embarked on a productivity drive three to four years ago.
It plans to open 300 new outlets in the next five years. About half of those will be in Singapore.
For instance, it plans to open a themed food street at Changi Airport Terminal 3 around July this year, Mr Tan said.
The rest will be in markets such as Malaysia, Indonesia and possibly Thailand and China, Mr Tan said.
"Over the last three years, we were very focused on developing our brands at iconic locations such as Gardens by the Bay and Chinatown Food Street ... we're at a point where we should expand overseas."
Select Group does not have any overseas outlets but plans to open some in Malaysia and Indonesia by the third quarter of this year.
It runs 98 outlets in Singapore under various brands such as Peach Garden, Hong Kong Sheng Kee Dessert and Hill Street Coffee Shop.
Select Group's new headquarters will have a facade that is inspired by a dim sum basket.
It was designed by local architect Tan Kay Ngee, who also drew up bakery chain BreadTalk's $67 million, Danish pastry-inspired headquarters in Tai Seng.
melissat@sph.com.sg

Get a copy of The Straits Times or go to straitstimes.com for more stories.