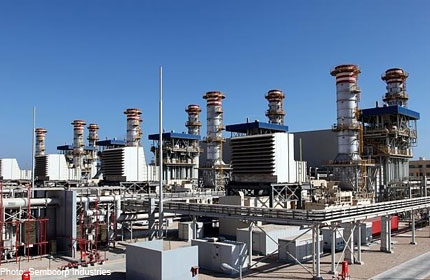 Backed by substantial gains relating to the initial public offering of its Salalah company in Oman, Sembcorp Industries posted a 40.4 per cent surge in third-quarter net profit to $254.4 million, from $181.2 million a year ago.
Turnover for the three months ended Sept 30 was up 31 per cent at $2.97 billion as falls in the utilities and urban development segments were more than offset by rises in the marine and others/corpo-rate segments.
The net profit attributable to equity-holders translated into earnings per share of 14.15 cents, 39.6 per cent higher than the 10.14 cents a year earlier.
Sembcorp's utilities business saw the largest growth in net profit for the quarter of 73 per cent, to $172.4 million from $99.8 million last year.
This came as "other income" surged to $131.7 million from $15.3 million. This included a $37 million gain on disposal of investments that mainly arose from utilities' gain on its 20 per cent equity interest sold through the IPO of Sembcorp Salalah Power and Water Company in 3QFY13; and almost $80 million primarily due to utilities' fair-value gain on re-measurement of its remaining 40 per cent equity interest in Salalah after the IPO.
Marine's net profit for the quarter was also higher, rising 12 per cent to $78.6 million. This was mainly due to higher operating profit and foreign exchange gain, partially offset by lower contribution from associates and joint ventures.
For the first nine months of the year, net profit grew 8.8 per cent to $596.7 million from $548.6 million for the same period in 2012. The group's turnover for the January-September 2013 period increased 6.1 per cent to $7.8 billion from $7.4 billion last year.
Sembcorp's main profit contributors for these nine months continued to be its utilities and marine businesses, which contributed 59 per cent and 35 per cent of group net profit respectively.
Sembcorp's share price closed at $5.32 on Monday, up three cents.

Get The Business Times for more stories.