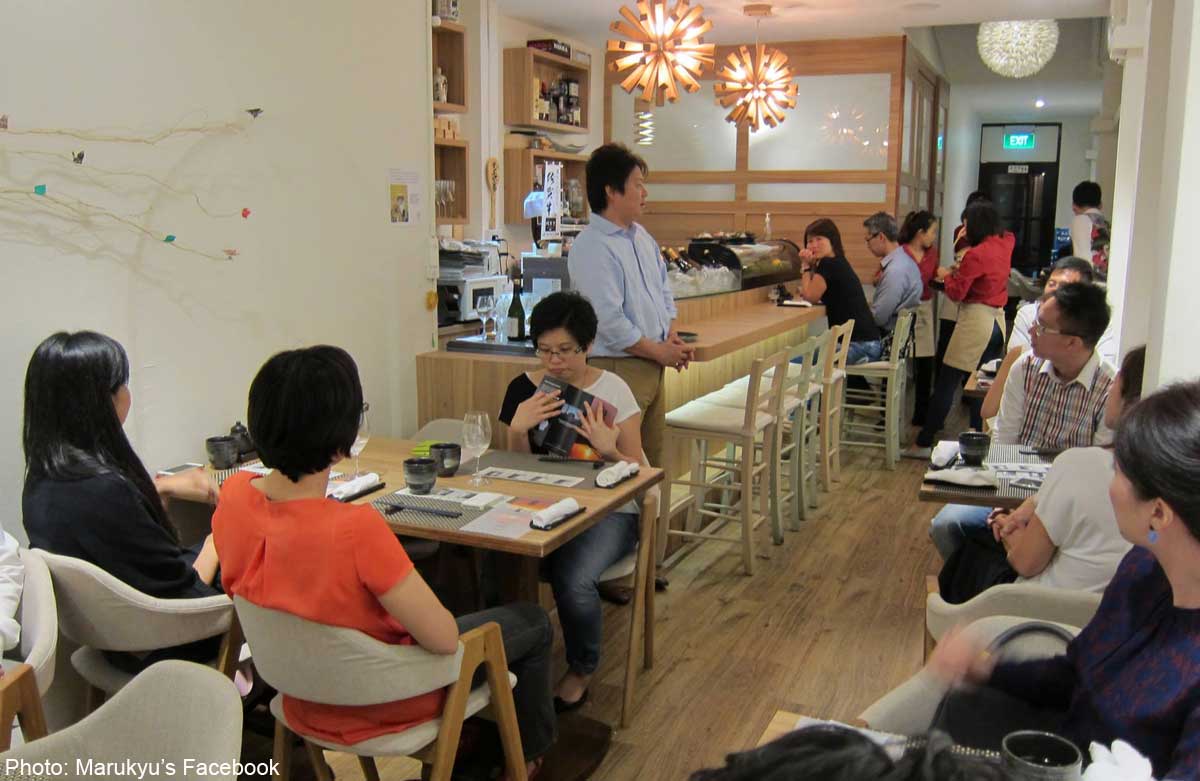 What does running an omakase and kaiseki restaurant have in common with helming a luxury fashion menswear label?
The personal touch, as designer Chong Han San has proven.
Following the successful launch of his rakish line of bespoke and ready-to-wear looks in 2011, the former designer of men's shirts for homegrown brand Raoul founded Marukyu, a designer decor Japanese restaurant on Telok Ayer Street offering fine Japanese cuisine in September 2013.
His entrepreneurial streak began at Raoul, where he realised his passion for menswear. This sparked the debut of Clothesmith, a made-to-order menswear concept store that catered to younger customers intimidated by or disinterested in traditional tailors.
The Temasek Design School grad then left the partnership and started Q Menswear, three and a half years after Clothesmith was launched.
"I've had a lot of business ideas in my mind that went beyond the fashion industry from a very young age," reveals Mr Chong. "It just so happened that the cafe owner who was leasing the unit on the first floor, beneath our studio, was vacating the premises and the landlord was willing to rent the entire shophouse to us at a good rate. At the same time, a talented chef and friend of ours was planning to relocate his Japanese restaurant and we grabbed the timely opportunity to collaborate with him to start our restaurant concept."
Serendipity aside, the tenacious entrepreneur admits that he picked the two toughest industries to break into. The F&B industry, for example, involves high start-up costs in terms of fitting out a kitchen and also faces a manpower shortage. But that hasn't stopped him from persevering and excelling at both businesses.
Having run Q Menswear for two years, Mr Chong felt confident of opening a second start-up because of an increase in revenue and healthy cash flow growth. Following what Mr Chong described as "a tough start", Q Menswear managed to break even in its second year. It is a profitable business at the moment, as is Marukyu, which has been able to fill its tables from the first day of operations.
"Definitely with each experience of setting up a business, there's a stronger business network to support every new start-up I do," adds Mr Chong.
"Nonetheless, I've also learnt that with every new industry that I venture into, the mechanics and practices are very different and it will be a steep learning curve for each new industry."
A common thread nevertheless exists between both seemingly divergent industries. Much like how bespoke tailoring caters to the nuances of individual body types and is very much a personalised service, a meal at Marukyu is also a unique experience that takes place in an intimate setting - ensuring that each diner feels pampered and well taken care of.
"It's about predicting what my customers expect and providing a good product that they want," says Mr Chong, who advocates the importance of a human touch in any business.
"It is also important listening to the customer and understanding market expectations and their threshold."

This article was first published on May 23, 2015.
Get The Business Times for more stories.