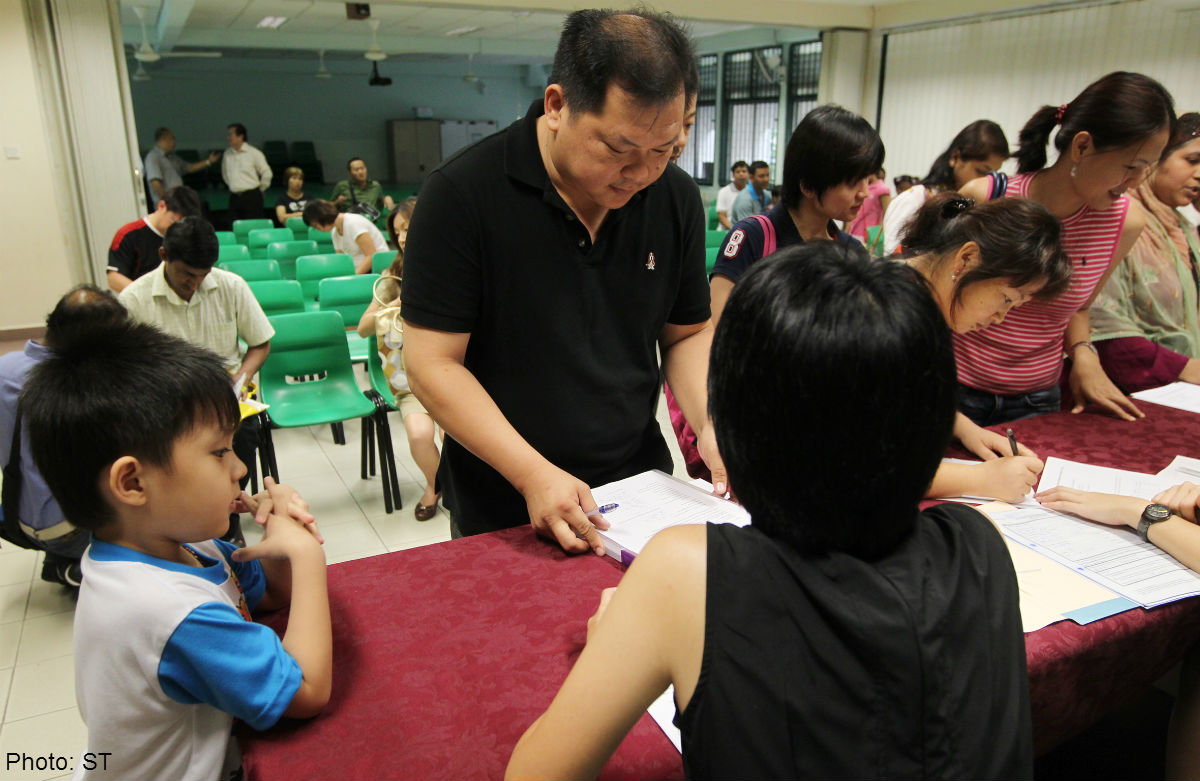 SINGAPORE - This year's Primary 1 registration started yesterday with Phase 1, which gives priority to siblings of children already enrolled in a school. Parents have written in to ask if they should pick just one or two schools or have several choices. Many also want to know how they can gauge their chances of securing a place in a school.
I advise parents to check out several schools near their homes and shortlist at least three.
Parents should not only look at the academic programmes and co-curricular activities provided by the school but also study the Primary 1 registration statistics - the total number of places offered last year and the number taken up at each phase.
The Ministry of Education (MOE) does not provide the information. Parents can call the schools for the information.
To make it easier for parents, The Straits Times is putting up the figures for all 190 primary schools on The Straits Times Education Community site. But note that these figures apply to Primary 1 registration last year. For the total number of vacancies at each school this year, go to MOE's Primary 1 registration website.
For many parents, their No. 1 choice is usually a popular school where parents would have to ballot for places. My advice is don't bother, unless it is the only school near your home and you live within 1km of it. Parents should look at last year's figures - how many drew lots for the places left at each phase - and think about whether they want to take a chance.
Each phase usually lasts two, if not three, days. At the end of each day, the schools will give out information on the number of registrants and how many live nearby.
If places fill up quickly and your chances seem slim, you have time to withdraw your registration from a school and try for a place in your second choice. This should be one where you stand a high chance of securing a place.
Still, it is good to have a third school in mind. Again, go for a school where you stand a "very good chance".
This year, MOE is reserving 40 places in every school to be split equally between Phase 2B for parent volunteers and those with church or clan links, and 2C for those without ties.
sandra@sph.com.sg

This article was first published on July 4, 2014.
Get a copy of The Straits Times or go to straitstimes.com for more stories.