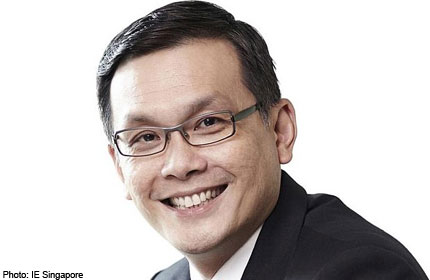 SINGAPORE'S relations with the African continent received a boost yesterday with the opening of its first trade office in the continent, the appointment of its first ambassador to the African Union and the formalisation of a series of collaborative agreements between Singapore entities and their African counterparts.
Five Singapore entities yesterday signed an agreement and four Memoranda of Understanding (MOUs) with private and public-sector counterparts in South Africa and the region, signalling the growing interests and economic relations between both countries, at the official opening of International Enterprise (IE) Singapore's Overseas Centre in Johannesburg.
This marks IE Singapore's first footprint in Africa, adding to its global network of more than 35 overseas centres.
"Africa has shown rapid growth in recent years. With a young population, abundant resources and more open economies, Africa should continue to see good growth in the years ahead," said Teo Eng Cheong, chief executive officer of IE Singapore.
"South Africa is a good launch pad given its developed infrastructure and connectivity to the rest of Africa. Our overseas centre here will support Singapore companies as they explore and access the African market."
Operating in Johannesburg and covering southern Africa, the overseas centre will build mutual mindshare and facilitate greater trade and investment cooperation between Singapore and the southern Africa region.
IE Singapore will help Singapore companies explore partnership opportunities, specifically in education and training, Infocomm Technology (ICT), transport and urban & environment solutions. It will also support southern African companies looking to enter the Asian market by using Singapore as a base for their regional operations.
Singapore and southern Africa have good existing trade relations, with the potential to grow stronger as trade with the South African Development Community (SADC) regional bloc has increased year-on-year for the past five years. In 2012, trade was valued at S$3.9 billion, with a compound annual growth rate (CAGR) of 6.3 per cent from 2008 to 2012.
To date, more than 48 Singapore companies have presence in 42 African economies across sectors such as agriculture, infrastructure, urban solutions and transport & logistics.
Singapore is Africa's largest investor among Asean countries, with direct investments (flow) into Africa reaching S$23.8 billion in 2010, a 29 per cent increase from the previous year.
The agreements signed yesterday will promote collaboration between Singapore and Africa in ICT, education and training, and consumer products.
They were between Infocomm Development Authority International (IDAI) and State Information Technology Agency (SITA) of South Africa, and included MOUs between Singapore Cooperation Enterprise (SCE) and Gauteng Growth and Development Agency (GGDA) of South Africa, ITE Education Services (ITEES) and Gauteng Department of Economic Development (GDED), Singapore distributor Shanyos Pte Ltd and Africa-based Samsung Electronics Co Ltd, and Singapore automobile company Kheng Keng Auto Ltd and Zimbabwean CIDCC Investments Pvt Ltd.
Yesterday, the Foreign Ministry's Vanu Gopala Menon was named as Singapore's first Ambassador to Ethiopia and the African Union. Mr Menon, who will be based here, is currently deputy secretary (South-east Asia and International Organisations) at the ministry, a position he will continue to hold.