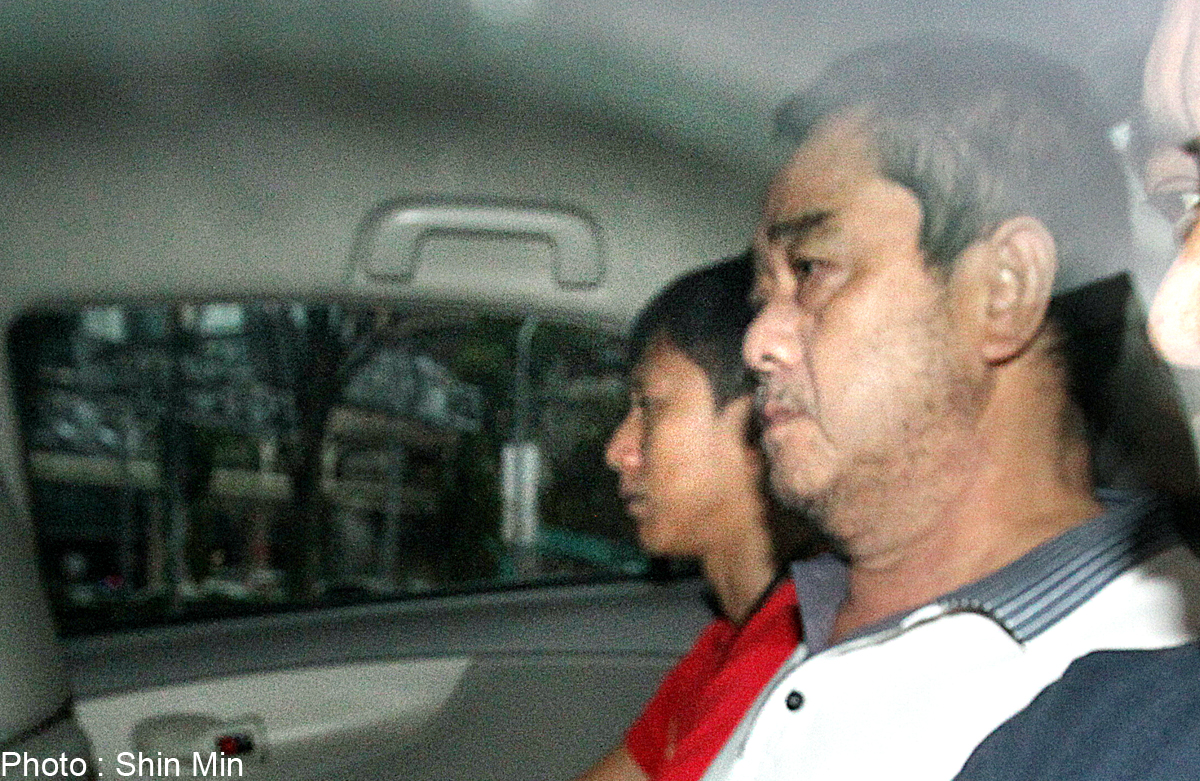 He stabbed a man to death over a gambling dispute 13 years ago and fled to Malaysia.
Last year, he was caught by Malaysian police and handed over to the authorities here.
Yesterday, Eng Bak Siong, now 60, was convicted of voluntarily causing grievous hurt with a dangerous weapon.
Eng was part of a trio involved in the stabbing. One of the men, Neo, had been earlier jailed three years and eight months for voluntarily causing grievous hurt with a dangerous weapon.
The court heard that on Feb 21, 2001, Neo, then 51, was playing a card game on the second floor of Block 127, Toa Payoh Lorong 1.
Suspecting that he had been cheated, Neo called a friend and told him about it.
His friend said he would send some men down.
Eng, then 47, arrived with several other men soon after. The court heard that Eng held a knife and grabbed one of the gamblers by the neck and a commotion broke out.
ATTACK
During the fight, Eng stabbed a Mr Peng Teck Hoe, 32, in the abdomen two to three times.
Everyone then fled the scene after someone shouted that the police had arrived.
Police officers found that Mr Peng had staggered to Block 128, where he collapsed. He died at Tan Tock Seng Hospital the same day.
Eng fled to Johor Baru that day and was placed on Interpol's wanted list.
He was arrested by the Malaysia Police in Johor Baru for immigration offences on July 7, 2013. He was extradited to Singapore the following week.
That same month, Eng was initially charged with the murder of Mr Peng.
Yesterday, Eng pleaded guilty to a reduced charge of voluntarily causing grievous hurt with a dangerous weapon.
Other than Neo - who had surrendered himself at the Tuas Immigration Checkpoint on April 25, 2005 - the court heard that one other person, Tan Keng Heng, is still at large.
Eng's lawyer, Mr Sunil Sudheesan, asked for a week to prepare his client's mitigation.
The case will be heard again on Jan 27.
Eng faces life imprisonment, or a jail term of up to 10 years. He could also be fined or caned.