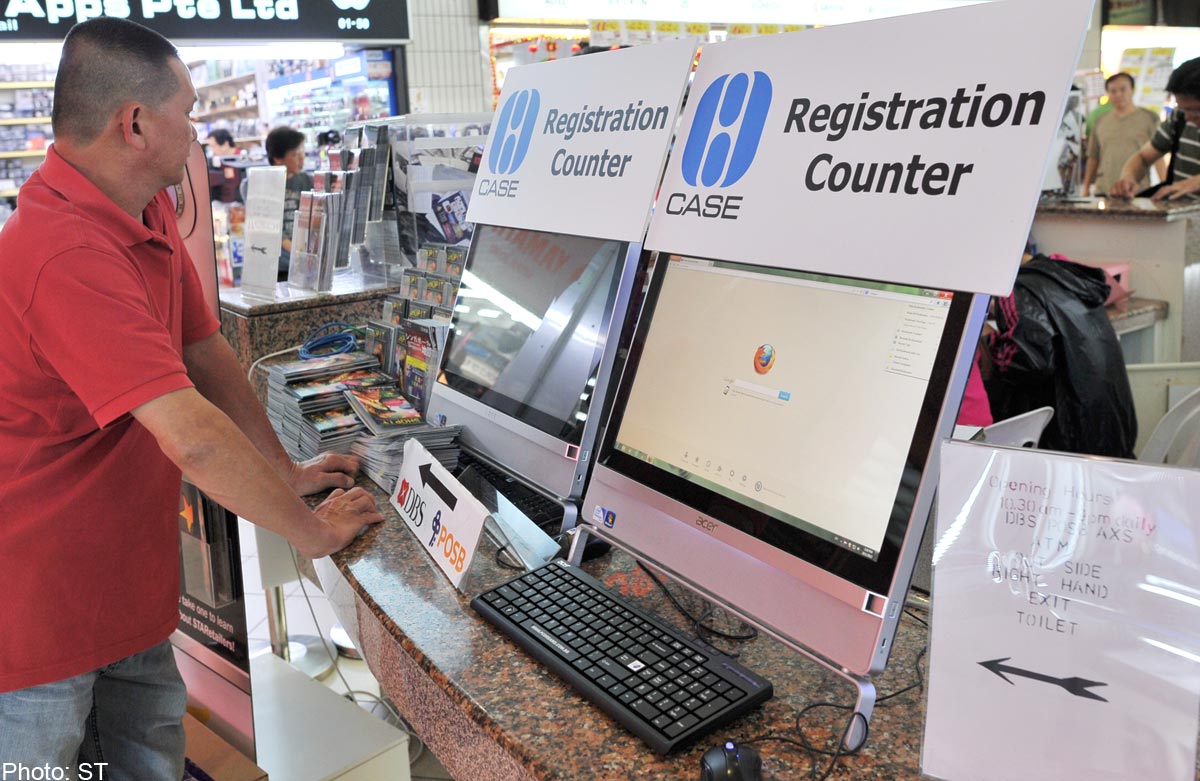 SINGAPORE - A total of 24,721 complaints were made to the Consumers Association of Singapore (CASE) in 2014, a 15.5 per cent decrease from the 29,254 complaints in 2013, said CASE in a press statement today.
85.5 per cent of filed cases in 2014 were also successfully resolved, an increase of 8 per cent over the previous year.
According to CASE, the "significant drop" could be attributed to consumers becoming more empowered to stand up for their rights and handling disputes on their own, and also fewer businesses engaging in unfair trade practices.
The decline comes after widespread media coverage last year over unethical traders at Sim Lim Square and the sudden cessation of businesses such as Five Star Tours, the Guardian Academy, and Volks Auto Pte Ltd.
CASE president, Mr Lim Biow Chuan, said that these incidents have caused "more consumers to be more caution when paying for big ticket items like motorcars and mobile devices, or when placing deposits or prepayments for goods and services".
The statistics also revealed that, in general, complaint numbers have fallen across all industries, except for the travel industry that saw a 39.8 per cent increase in complaints.
CASE said that most complaints against the travel industry involved unsatisfactory services, and attributed the spike to the abrupt closure, suspension or revocation of licenses of a number of travel agencies, leaving consumers in the lurch having paid for their tour packages.
The motorcar industry and the electrical and electronics industry remained the sectors that received the most number of complaints.
Mr Lim said that CASE will work hard in protecting consumers' interests and promoting an environment of fair and ethical trade practices.
"We will continue to collaborate with our industry partners and businesses who are equally committed to protection of consumer rights to advance responsible trading practices across the industries," he added.
seanyap@sph.com.sg