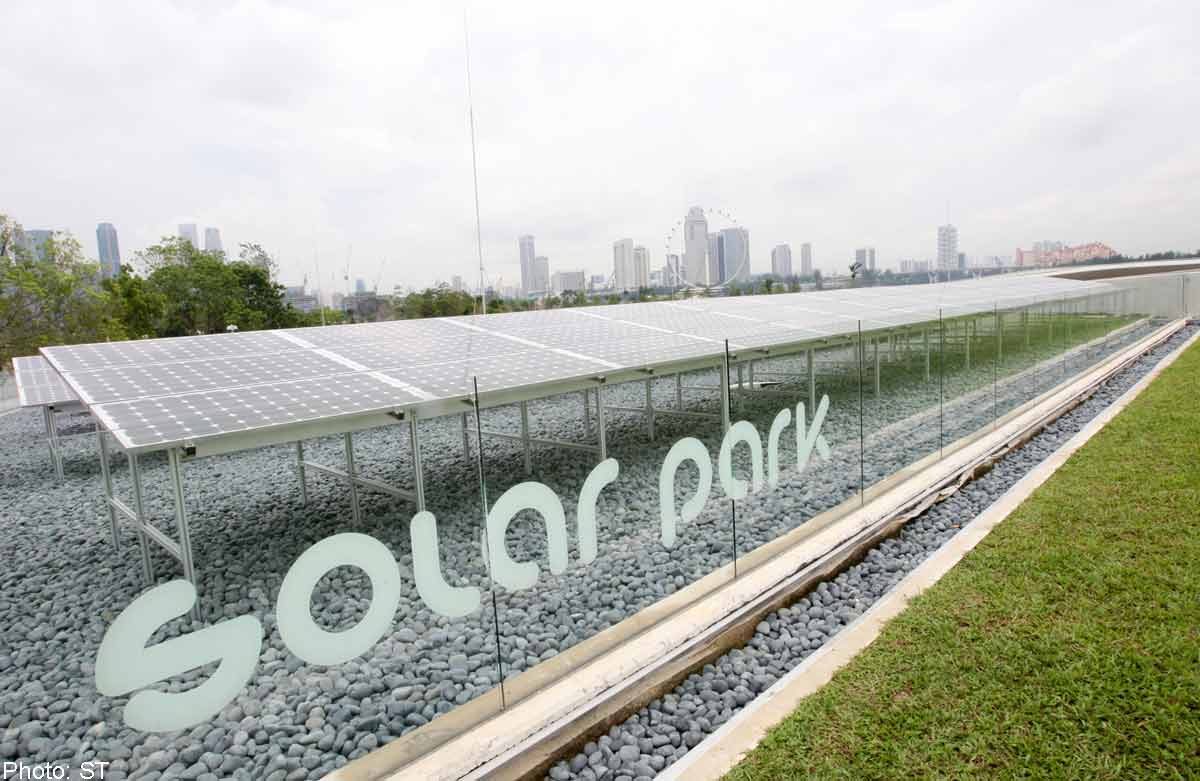 A total of $15 million in government grants has been awarded to seven research teams here to develop clean energy sources and small-scale power grids.
The teams from Nanyang Technological University (NTU) and the National University of Singapore (NUS) will focus on better harnessing of solar, wind and tidal energy, as well as hydrogen fuel cells.
They will also aim to improve the performance of microgrids that can be crucial in providing electricity to remote parts of South-east Asia.
The funding comes under the Energy Innovation Research Programme (EIRP), a $140 million initiative aimed at promoting inter- disciplinary and commercially relevant research and development in the energy sector.
It was awarded under the programme's fourth grant call, launched last year.
One of the grant recipients, Professor Chan Siew Hwa from NTU's Energy Research Institute (Eri@n), will be developing a catalyst for low-temperature fuel cells to generate electricity from hydrogen contaminated with chlorine.
This would make use of hydrogen produced as a by-product in chlorine production, 10 to 15 per cent of which is normally released into the atmosphere and wasted.
Prof Chan, who in July was named by Thomson Reuters as one of the most influential scientific minds this year, said: "This will not only help to improve the energy efficiency and productivity of chemical plants in Singapore and other parts of the world, but will also reduce the carbon footprint of the chemicals industry."
Another grant recipient, Associate Professor Sanjib Kumar Panda from NUS' department of electrical and computer engineering, will be developing a hybrid diesel-solar power generating system that can provide electricity to remote regions.
Mr Yeoh Keat Chuan, managing director of the Economic Development Board and co-executive director of the Energy Innovation Programme Office, said the clean energy and microgrid research projects would help Singapore commercialise these for regional markets.
In May, the EIRP launched three more grant calls in the areas of solar energy, smart grids and gas technologies.
davidee@sph.com.sg

This article was first published on Oct 23, 2014.
Get a copy of The Straits Times or go to straitstimes.com for more stories.