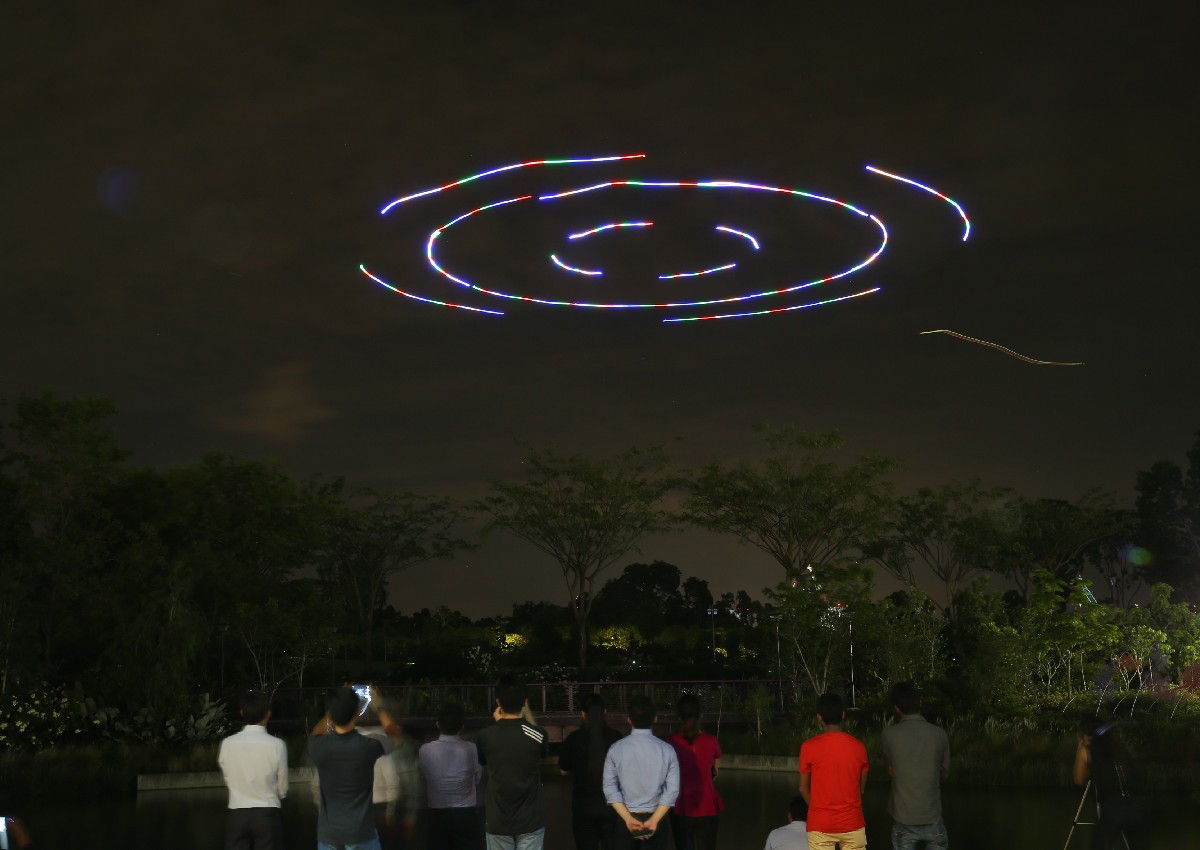 The night skies over the Gardens by the Bay will become the stage for a unique aerial light show.
Sixteen light-bearing unmanned drones will fly in formations representing national icons, such as the Singapore Flyer and the star of the state flag.
The six-minute show, announced yesterday, is part of the ongoing The Future Of Us exhibition, which shows what daily living might be like in Singapore in 2030.
The aerial displays are open to the public and will be held outside the Marketplace this Friday and Saturday, and next Friday and Saturday. There are two shows - at 7.20pm and 8.20pm - each day.
It is believed to be the first time in Singapore that so many unmanned drones are flown together in an outdoor setting for public display.
The project involved 11 research staff and students from Temasek Laboratories at the National University of Singapore, Nanyang Technological University and Singapore University of Technology and Design.
It is also supported by the Ministry of Defence's Future Systems and Technology Directorate.
Mr Kevin Ang, 33, an NUS research scientist, said: "Drones are a very complicated system that includes mechanical, control and communications systems. Getting it to work together as a whole takes a lot of manpower, with researchers covering each of the areas."
adrianl@sph.com.sg

This article was first published on Jan 6, 2016.
Get a copy of The Straits Times or go to straitstimes.com for more stories.