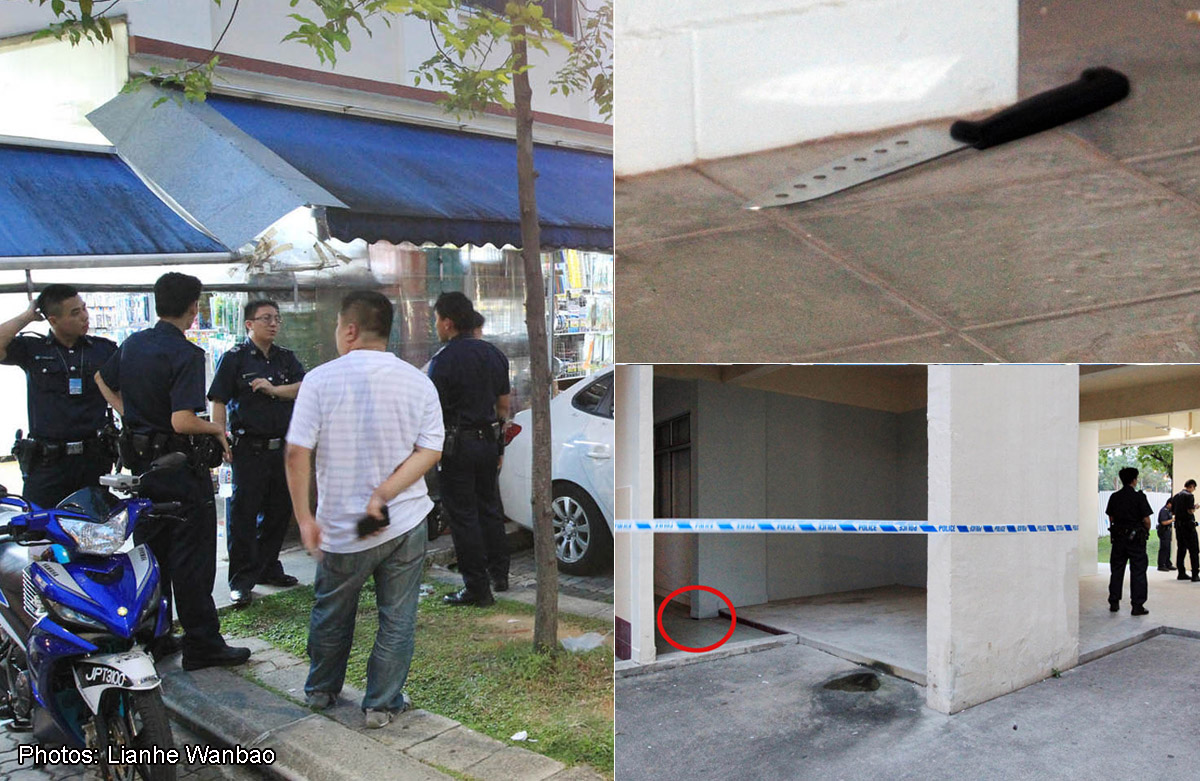 SINGAPORE - Two secondary school students have been arrested for stabbing a youth with a knife yesterday evening at Block 142 Potong Pasir Avenue 1.
According to a report in Lianhe Wanbao, the two 16-year-old students and a 17-year-old youth were involved in a dispute.
One of the students shouted that he was going to retrieve a knife while his accomplice continued to fight with the youth.
The teenager later reappeared with a knife, gave chase to the youth, and stabbed him in the chest.
A reporter from Lianhe Wanbao saw a sharp knife lying near the rubbish chute, a pair of slippers in the grass, and blood-stained tissues at the scene which was barricaded by police tape.
A maid who witnessed the incident later relayed what she saw to her employer Madam Tan.
When interviewed, Madam Tan revealed that a member of the public brought the injured youth to a nearby clinic for treatment.
The youth's elder brother appeared soon after and prevented the two suspects from escaping.
One of the suspects reportedly ran away upon police arrival.
The police has verified that incident and said that the injured youth has been sent to Tan Tock Seng hospital for treatment.
The two suspects have been arrested and investigations are on-going.
minlee@sph.com.sg