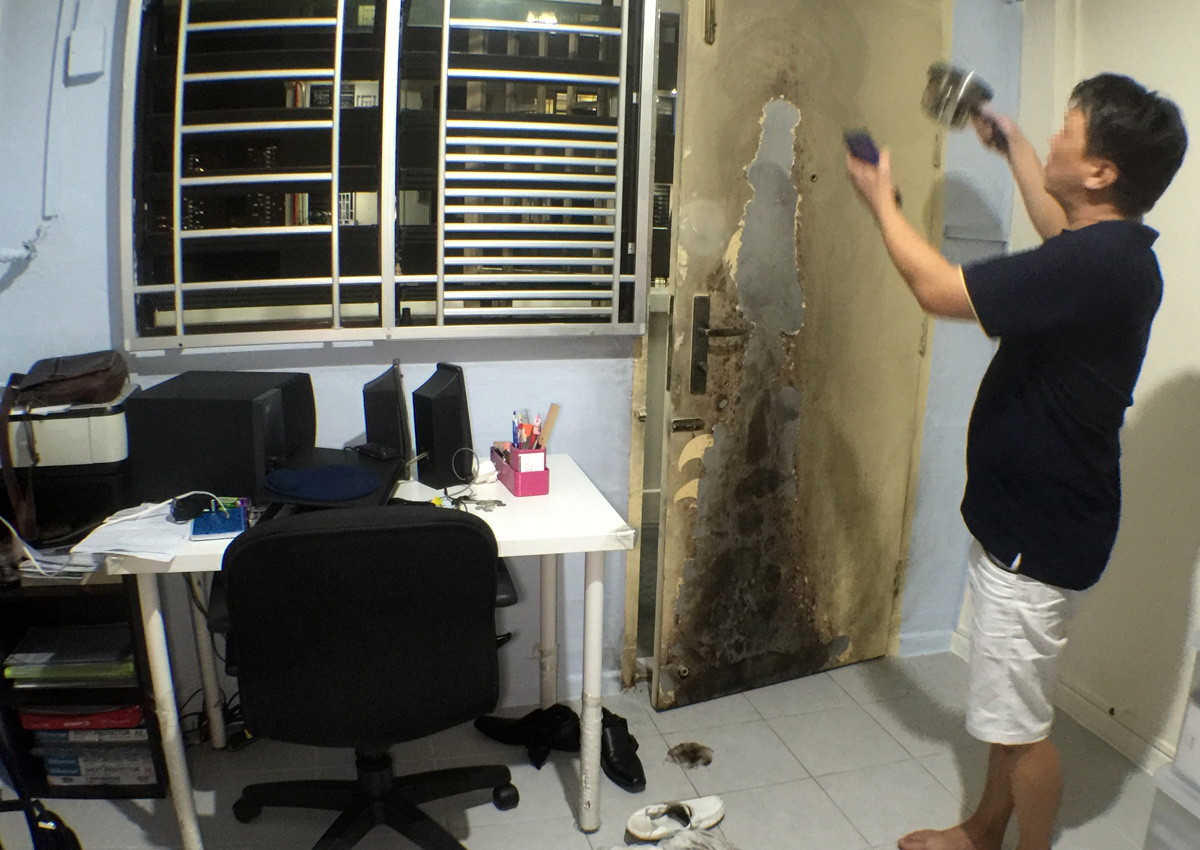 SINGAPORE - Police have arrested two youths, aged 16 and 18, in connection to the case of loan shark harassment involving fire at Block 59 Lengkok Bahru on May 1.
A 14-month-old toddler was sent to hospital for smoke inhalation when loan sharks allegedly set fire to his parents' rental flat unit.
The family had moved in just two weeks before the incident, My Paper reported.
The toddler's father said that the main door of their flat was set on fire in the early morning.
The police said in a statement yesterday night (May 5) that they established the identity of the first suspect and arrested him at his home on Wednesday. The second suspect was arrested shortly after.
The police said that the duo are believed to be involved in two other cases of loan shark harassment by fire - one in Hougang Street 51 and another in Sembawang Drive, on May 1 and May 2 respectively.
The two teens will be charged in court today. If convicted, they could be jailed up to five years, fined $5,000 to $50,000, and are liable to be caned three to six strokes.
sinsh@sph.com.sg