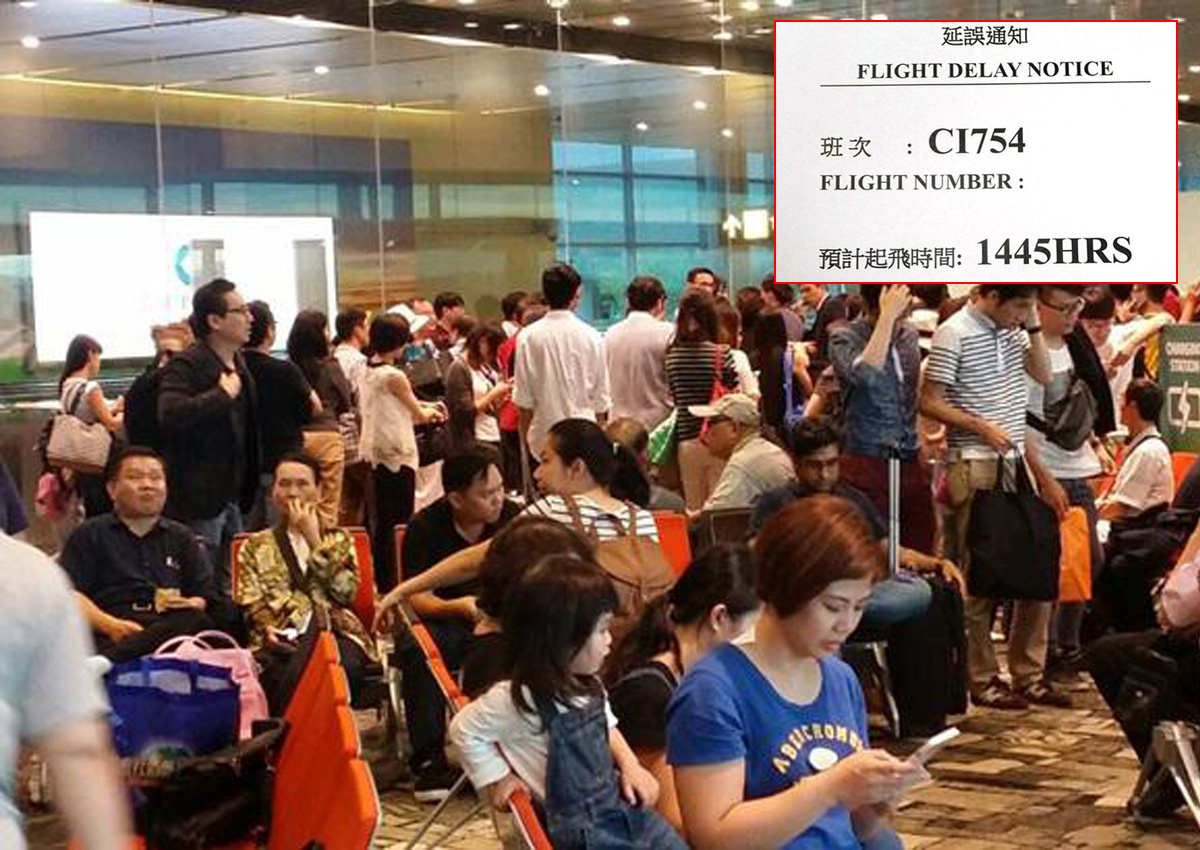 SINGAPORE - Board, disembark, board, disembark, board, disembark.
Passengers booked on yesterday's (Dec 7) flight CI754 bound for Taipei were stranded in Changi Airport Terminal 3 for much of the day after the flight failed to take off.
Lianhe Wanbao reported that about 300 passengers were asked to board and then disembark from the China Airlines plane thrice over the day.
The flight was scheduled to take off at 2.05pm on Monday.
One passenger told the Chinese-language daily that the flight was rescheduled to 2.45pm. However, passengers were told to disembark after waiting in the plane for 45 minutes. She also claimed that the plane felt like a suana as the air-conditioning wasn't working properly.
Passengers were asked to board again at about 5pm, but told to disembark about an hour later, she said.
At 10pm, passengers were asked to board the plane a third time, but was told to disembark a third time after 40 minutes.
A China Airlines spokesman told Wanbao this morning that the plane failed to take off because of "mechanical faults".
Passengers who did not change flight finally took off today at 10.25am in another airplane.
sinsh@sph.com.sg