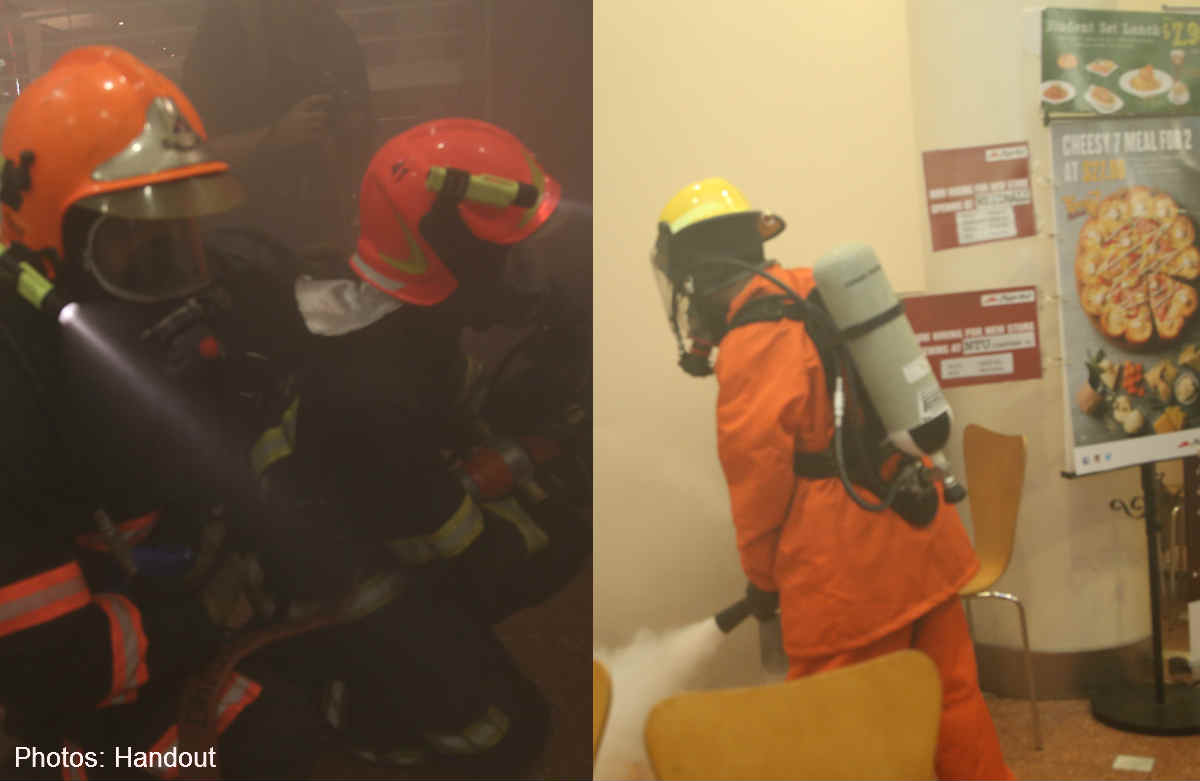 SINGAPORE - Over 2,000 people took part in the launch of the annual Mass Fire Evacuation Drill (MFED) 2014 campaign at Jurong Point Shopping Centre on Wednesday afternoon.
Staff and members of the public took part in the drill, which marks the start of a month-long campaign to promote fire safety and emergency preparedness in both commercial and industrial premises.
The MFED is organised by the National Fire and Civil Emergency Preparedness Council (NFEC) and supported by the Singapore Civil Defence Force.
As of this week, more than 110 premises have registered for the mass fire evacuation drill. About 16,000 people are expected to participate in the month-long campaign.
Chairman of NFEC Alan Loh said: "It is crucial for mall owners to be vigilant and ready to handle a major crisis. A fire evacuation drill helps to better equip key stakeholders with knowledge and skills to respond when an emergency occurs".
ljessica@sph.com.sg