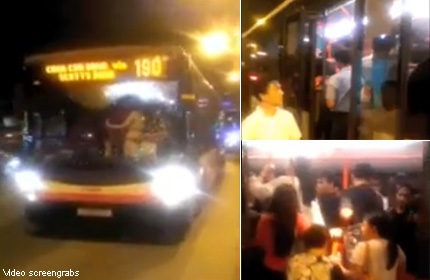 We were alerted by a concerned passenger to the overcrowding on Bus Service 190.

The passenger load of Bus Service 190 has risen steadily over the past year. SMRT has added 24 short-way trips to ease overcrowding since mid last year. Some of these trips were added under the Bus Service Enhancement Programme. 

We note that passenger loads, particularly

on Friday

evenings, continue to be heavy and additional short-way trips will be injected where necessary.

We will continue to monitor the situation closely as part of our commitment to deliver a positive customer experience. We would also like to take this opportunity to seek our passengers' support to move to the rear so that other passengers may board the bus.