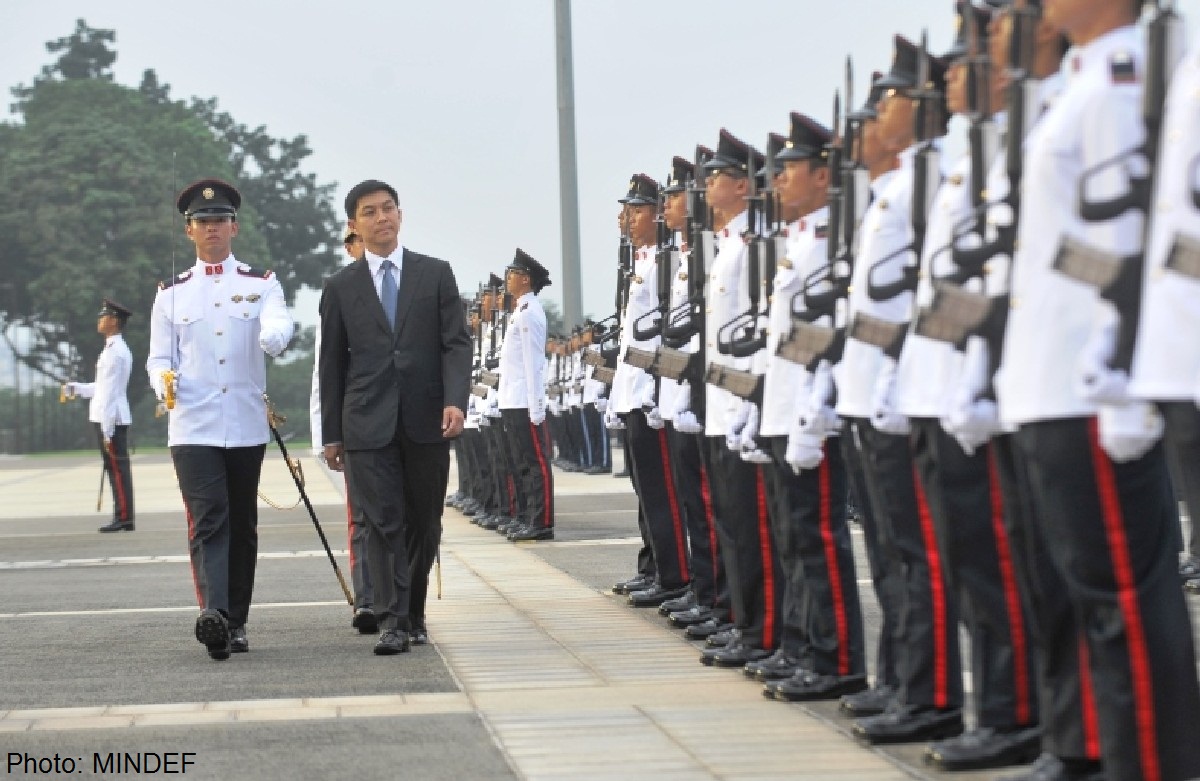 SINGAPORE - 240 Army and 45 Air Force officer cadets were commissioned as officers of the Singapore Armed Forces (SAF) on Saturday evening at SAFTI Military Institute.
Reviewed by Minister for Manpower Mr Tan Chuan Jin, the parade marked the completion of 38 weeks of training at the Officer Cadet School for the cadets.
In his speech to the newly commissioned officers, Mr Tan said that Singapore's peace and stability was a result of our pioneers' foresight and hard work.
"Ask around today and many will say unequivocally that Singapore takes our defence seriously and punches above our weight in international security affairs," Mr Tan said.
"All this has been possible because our pioneer generation recognised early on that a small country like Singapore needed powerful friends and a strong and credible defence, to steer a steady course in an uncertain world."
The newly commissioned officers will go on to assume command, instructional or staff appointments in the SAF.
Present at the parade were Members of Parliament, senior SAF officers and Ministry of Defence officials, as well as families and friends of the graduands.
grongloh@sph.com.sg