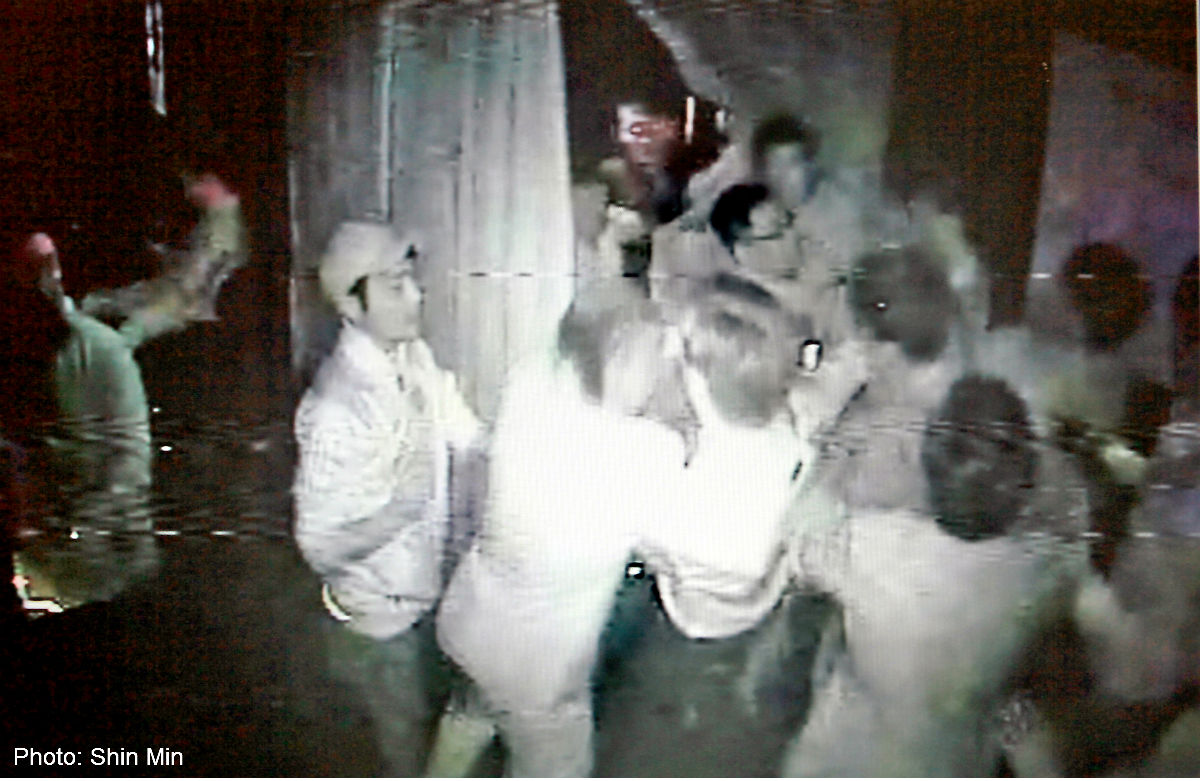 SINGAPORE - Lee Wei Jian, 24, Kenneth Tien Ming Cheong, 21, and Desmund Luo Zhi Kai, 18, are said to have been with four other unknown men when some or all of them were armed with a wooden pole and beer glasses to cause hurt to Mr Bang Hee Hwan, Mr Choi Jung Jeong and Mr Choi Jewook, all 26, at about 4.30am on Jan 31.

Get the full story from The Straits Times.
Background story from previous AsiaOne report:
Earlier in the week, police had arrested 5 men, aged between 18 and 41, for a case of rioting armed with a deadly weapon which took place at a walkway along Bras Basah Road on Jan 31.
In a statement, the police said they received a call informing them of the fight at 4.43am last Friday.
Preliminary investigations indicate that the patrons of a club located along Bras Basah Road were assaulted in the incident. Three of the victims were brought to the hospital with facial injuries.
Three of the suspects were charged in Court today for the offence of Rioting Armed with a Deadly Weapons under Section 148 of the Penal Code Chapter 224, which is punishable with a maximum jail term of 10 years and caning.
A Court Order will be sought to remand the three suspects for further investigations.
Investigations against the remaining two subjects are ongoing.
According to an earlier report by citizen journalism website Stomp, a group of 6 Korean men were attacked outside a Bras Basah nightspot, Club Password, on Friday after one of them got a hug from a female singer who was performing there. The hug allegedly angered a local group of men at another table.
A victim's friend who was interviewed by Chinese daily Shin Min Daily News said that the local men started flipping tables, and a shoving match between the two groups ensued.
The Korean men were then said to have left the club, but were reportedly followed by the local group with metal poles and beer mugs taken from the club, according to Stomp.
Shin Min reported that the fight landed three of them in the hospital with injuries including a split lip, torn ear and even a fractured skull.
In a Stomp report today, staff of the Bras Basah club said that the Korean men were 'causing trouble and behaving rowdily' before the incident occurred.
Shin Min reported that CCTV footage showed the men engaging in a 30-minute ruckus inside the club, injuring other clubbers and security staff who tried to stop them.
ellenja@sph.com.sg