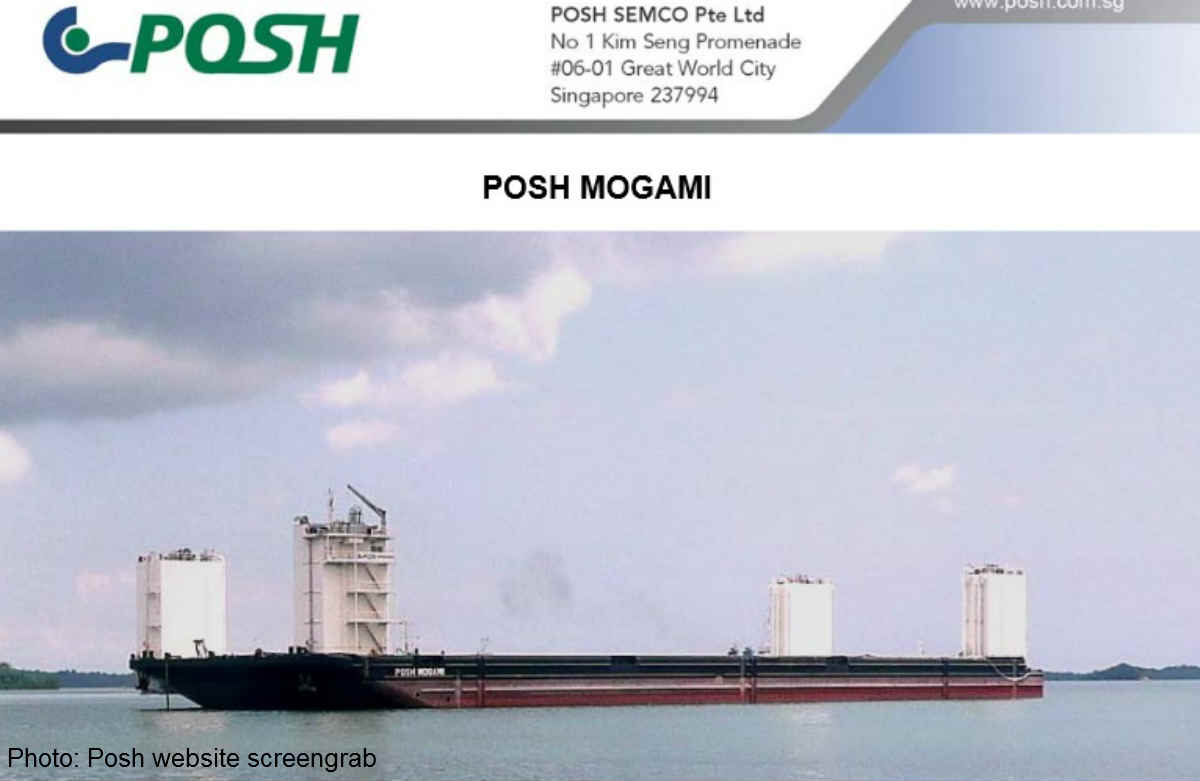 SINGAPORE - A Singaporean and two others have died after the barge they were on sank off Sekupang, Batam on Friday night.
The Maritime and Port Authority of Singapore (MPA) said on Sunday that it received a report that the Singapore-registered barge POSH MOGAMI sank two nautical miles northeast of Sekupang, Batam.
According to MPA, the semi-submersible barge was carrying out submerging trials at the time of the incident.
Indonesian authorities rescued six people, including two Singaporeans, one Malaysian, one Dutch, one Filipino and one Indonesian.
The bodies of one Singaporean, a Chinese national and a Myanmar national were also recovered.
MPA said that it is investigating the cause of the incident with the relevant authorities.
ljessica@sph.com.sg