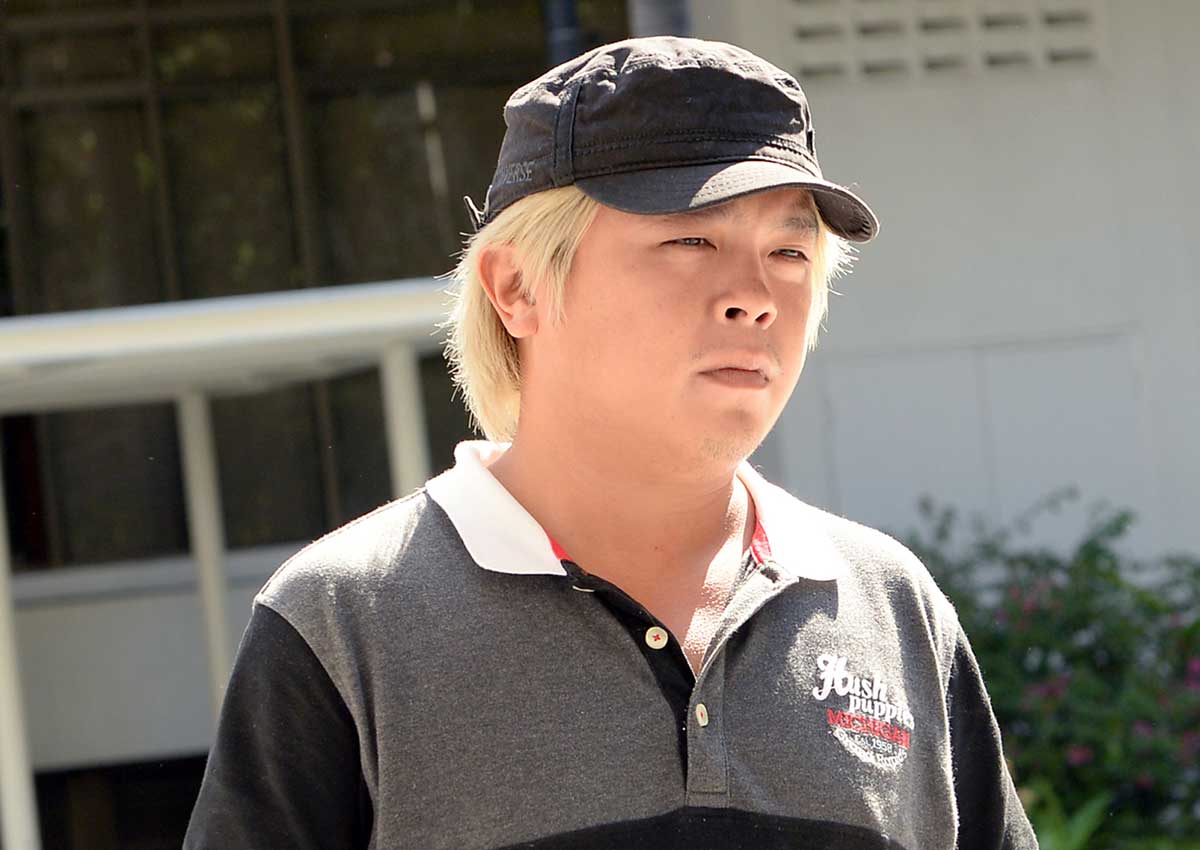 PROSECUTORS called for the boss of a now-defunct electronics firm to be given a three-year jail sentence yesterday after he admitted to conning his customers.
Jover Chew Chiew Loon, 33, the "brains and architect" behind Mobile Air, pleaded guilty to 12 of 28 charges against him - including abetment by conspiracy to cheat and criminal intimidation.
On one occasion, when ordered by a Small Claims Tribunal to reimburse a customer $1,010, he gave her a bag containing $547 of the sum in coins - then dropped them on the floor of his Sim Lim Square shop and filmed her aunt picking them up.
He has paid back the losses of $12,199 suffered by his 26 victims.
Deputy Public Prosecutor Eunice Lim said that on Sept 24 last year, Chinese national Zou Jing Tong, 22, and her aunt, Liu Jinhui, wanted to buy an Apple iPhone 6 Plus for $1,600 at the shop.
Chew's salesman, Kam Kok Keong, 31, made her sign the invoice and other documents after she had paid the $1,600.
She was then told she had to pay $2,376 extra plus $99 a month for a two-year warranty. When she said she did not want to buy the phone, Kam said he would only refund her $600 and that she had to "compensate Mobile Air $872 for breach of contract''.
She called the police, who advised her to lodge a complaint with the Consumers Association of Singapore. She left with the phone after paying another $1,400. She extended her stay here to seek recourse.
The tribunal ordered that she be refunded $1,010.
She and her aunt returned to Mobile Air a month later on Oct 28 last year to collect the money.
Chew went to the rear of the shop and then handed Ms Zou a big bag of coins, asking her to check if the amount was correct.
"Ms Liu remarked that the accused was not sincere in returning the money and accidentally dropped the bag of coins on the floor,'' said DPP Lim.
Chew told Ms Zou to pick them up, then filmed Ms Liu doing so, saying he wanted to be sure that she was counting the money.
Kam and three others are now serving four to 14 months for their role in the scam.
DPP Lim, who is seeking a sentence of around 36 months, said: "There is strong public interest in deterring errant retail practices.''
Chew's lawyer Mathew Kurian said his client, who is taking anti-depressants, "deeply regrets'' his offences.
Saying that Chew is a "pauper'', counsel said his client has lost everything in life and is looking forward to start life anew after serving his sentence, which will be passed on Nov 30.
elena@sph.com.sg
Get MyPaper for more stories.