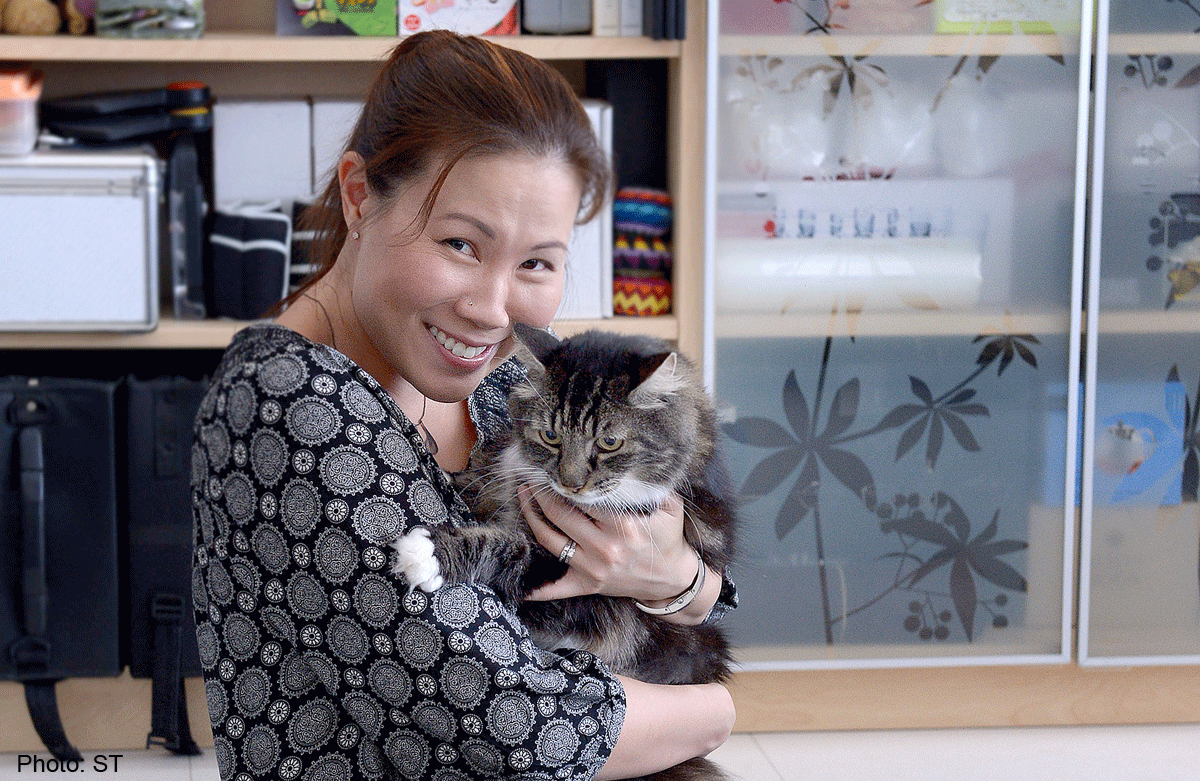 It may cost $30,000 to treat a sick pet, but some owners here do not mind footing the bill.
Many now expect better medical care for their pets and are willing to pay because they regard the animals as family members, veterinarians told The Sunday Times.
At the Animal Recovery Centre, pet cancer treatments can cost up to $20,000 while bypass heart surgery costs around $30,000 or more.
"In the past, $300 to $400 (for a treatment) and people start baulking. Nowadays, paying $20,000 to $30,000 is common," said the centre's Dr Jean-Paul Ly, who has been a vet for more than four decades.
Even common ailments such as skin diseases can cost thousands of dollars to treat, while a pet with diarrhoea may cost owners $50 to $200 for every visit to the vet.
If hospitalisation is required, it can even go up to $1,000.
Going by the introduction of advanced medical procedures and specialist treatment for animals in the last year or so, there is a healthy demand from pet owners who don't mind shelling out large sums for their dogs or cats.
Dr Brian Loon, principal veterinary surgeon at Amber Veterinary Practice, brought in the minimally invasive keyhole surgery last year after requests from customers who have heard of this procedure.
The surgery can be used in procedures such as the removal of bladder stones, gastrointestinal surgery and sterilisation.
"While keyhole surgey can generally cost 50 per cent (more) to twice the cost of open surgery, the benefits of reduced pain and quicker recovery with reduced post-operative complications justify the extra costs," said Dr Loon.
"When pets require costly surgery or intensive medical treatment, we see that approximately 65 to 80 per cent of these clients will allow us to provide the necessary care," he added.
"Many pet owners come to us expecting the best care for their pets."
Specialist pet clinics or clinics offering advanced procedures, which usually cost more, have also sprung up here.
Landon Veterinary Specialists, for example, set up shop here about two years ago and offers only specialist care.
Dr Adoncia Thian, its clinical director, said the demand for specialist care in procedures such as hip replacement and brain surgery led to its opening.
Brain surgery costs about $9,000 to $10,000.
"This is much like going to a cardiologist (or a) dermatologist at a human facility," said Dr Thian. "These specialists will treat you only for what you have been referred to them for."
The Agri-Food and Veterinary Authority said it does not regulate fees charged by veterinary clinics.
But they have to display their fees for routine procedures and services clearly. According to vets, conditions which are costlier to treat include chronic diseases such as diabetes and injuries from trauma, like falling from high-rise buildings and getting hit by vehicles.
Just ask animal welfare group Save Our Street Dogs, which spent about $20,000 last year to treat a stray mongrel after it was hit by a lorry near an industrial site in Woodlands.
The incident left Toffee the dog with two broken hind legs that needed at least five operations.
"We generally don't turn away any stray dogs or put them to sleep," said its president Siew Tuck Wah.
"If we can help, we will try to."
Toffee has since been adopted.
Housewife Christine Naguib, 36, who owns a dog and three cats in her Upper East Coast Road condominium, said she has spent more than $10,000 to get her pets treated since moving here from Australia last October.
Asked why she is willing to pay what some consider a hefty amount for her pets, she said: "They bring us joy and happiness. I can't think of my life without them."

This article was first published on Feb 22, 2015.
Get a copy of The Straits Times or go to straitstimes.com for more stories.