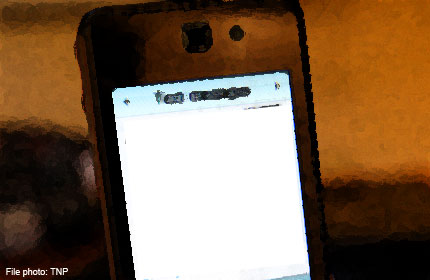 SINGAPORE - 33 cases of scams involving iTunes gift cards through mobile messaging platform LINE have been reported to the police since Sep 2014.
In these scams, the scammer would hack into a victim's account, pose as them, and then convince their contacts to purchase iTunes gift cards with the assurance that they will be paid back. Victims were then asked to send a picture of the redemption codes to the scammer through the application.
However, by the time the victim discovers the ruse, the gift cards would have been fully redeemed by the culprit. The victim would, then, find that they would be unable to access their account with their usual password.
The public is advised never to accede to any requests to make purchase or assist transactions without verifying the identity of the sender.
If you have received a message to purchase iTunes gift cards, alert the account holder to check if they have indeed sent the the requests, and verify the identity of whoever you have contact with by making references to mutual friends or common backgrounds such as the same primary school.
The police would also advised the public to use individualised strong passwords of more than eight characters with numerical figures or capital letter, change your passwords regularly, and not to disclose their profile identification details publicly. Installing anti-virus software on your mobile devices and updating the software regularly is also advised.
If you have any information related to this scam, please call the police hotline at 1800-2550000 or 999 for urgent assistance.
qseiw@sph.com.sg