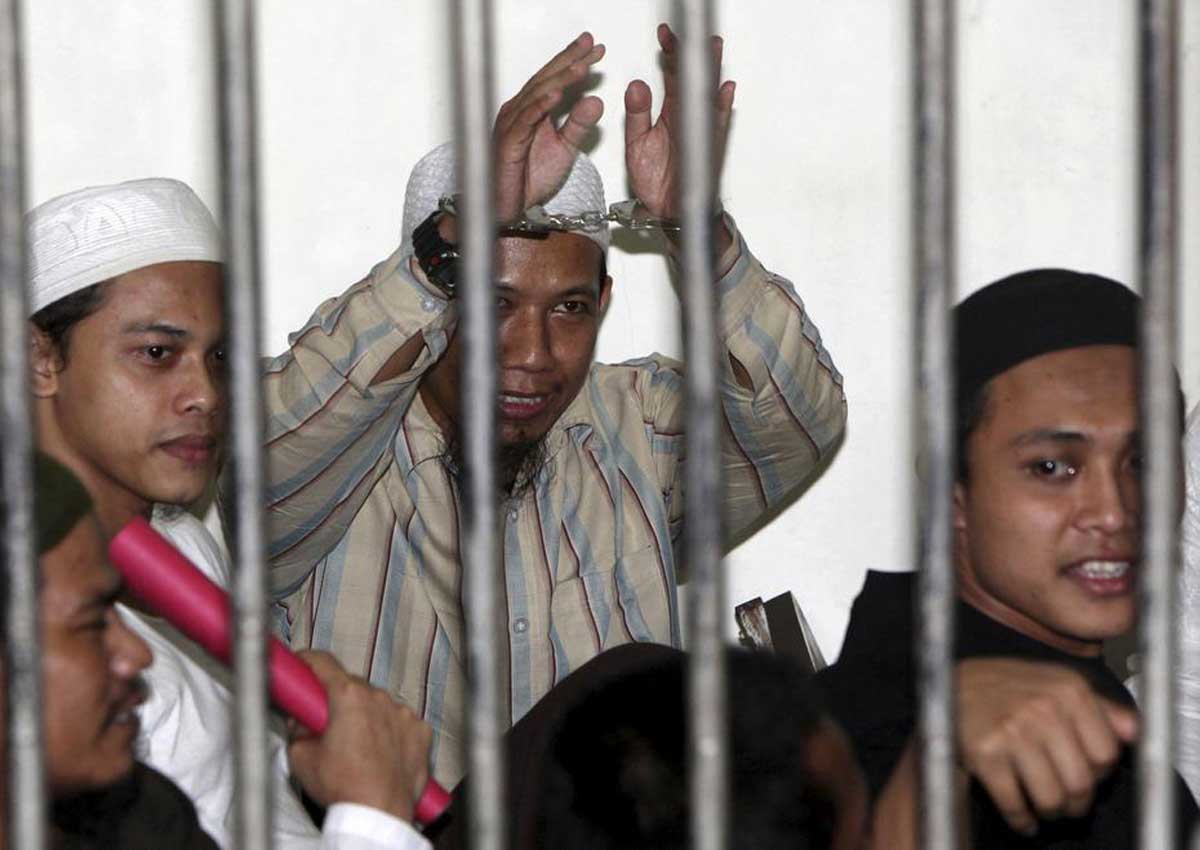 The four Indonesians deported by Singapore on route to Syria on Sunday have admitted to having a personal association with known terrorist convict Aman Abdurrahman.
National Police spokesperson Insp. Gen. Anton Charliyan said that the association had been revealed when Batam, Rempang and Galang (Barelang) Police had respectively investigated the parties who had been suspected of planning to depart for Syria to join the Islamic State (IS) movement.
"They were deported from Singapore due to indications of them having linked with the IS. They also know AA who is still [detained] in Nusakambangan [Central Java]," Anton said as quoted by tribunnews.com on Tuesday.
The police will continue to conduct an intensive investigation surrounding the four Indonesians in order to discover the communication network between them and Aman Abdurrahman, Anton said.
The investigation will attempt to trace their network in Indonesia and, among other things, aims to uncover whether the four had any links to any homegrown terrorist attacks such as the recent attack in Jakarta on Jan 14, Anton added.
Separately, Barelang police chief Sr. Comr. Helmy Santika said that the Singapore police's suspicion had arisen due to the strange movements undertaken by the four Indonesians.
Aside from having travelled to Syria, their passports showed that after they had arrived in Singapore, departed directly to Johor, Malaysia, and returned to Singapore one day later.
Officials then became increasingly suspicious when they had wanted to depart to Syria again.
"The [Singapore] police were suspicious and decided to interrogate them, especially as their passports showed that they had a prior history of travel [to Syria]," Helmy said.
After Singaporean officials secured the four Indonesians, the Singapore Police immediately coordinated with the police in Indonesia with regard to the issue.
The four Indonesians have been transferred to the headquarters of the police anti-terrorism unit Densus 88.