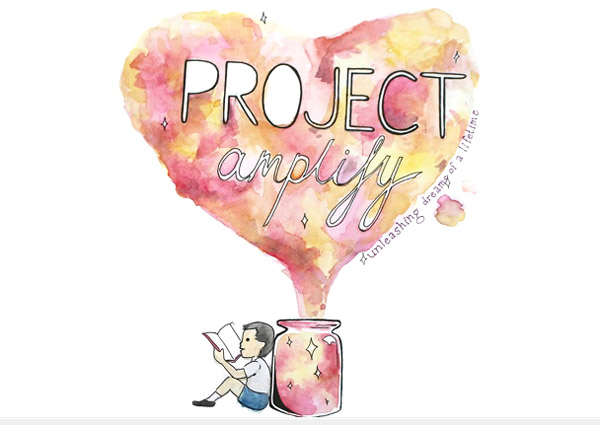 SINGAPORE - Putting their entrepreneurial skills into practice, 4 Raffles Girls' School students raised $25,000 to support beneficiaries of The Straits Times School Pocket Money Fund (STSPMF) under the Citi-YMCA Youth for Causes Initiative. The team named themselves Project Amplify and consist of members Monica Koh, Precia Lian, Jamie Lim and Siobhan Tan, and 50 other student volunteers from other institutions.
Fundraising efforts started earlier in June, where Project Amplify sold specially designed merchandise such as tote bags, badges and stickers. These items were sold every weekend during the holidays at Bishan, Tampines, Harbourfront. The team also garnered the support from Llao Llao (United Square and Singapore Polytechnic) and Allen & Glenhill to donate towards this meaningful cause.
Said Monica, the team leader, "We have chosen to support The Straits Times School Pocket Money Fund, a charity that reaches out to students from low income family and provide them with pocket money for their daily expenditure. This helps to relieve some of their financial burden and enable them to have a promising future ahead of them. We feel immensely thankful to have the privilege to afford basic school-related expenses, and hence we would like to reach out to these less fortunate children and help them make it through school."
Project Amplify will be organising a charity concert on 16 Aug (Sun) as the last phrase of their fundraising activities. Hoping to draw a crowd of 700 at Singapore Conference Hall, the concert will showcase talents which are popular among teenagers, namely blogger Nicole Choo and Youtuber Ridhwan Azman. Tickets are going for $15 and can be bought through tinyurl.com/glitch2015.