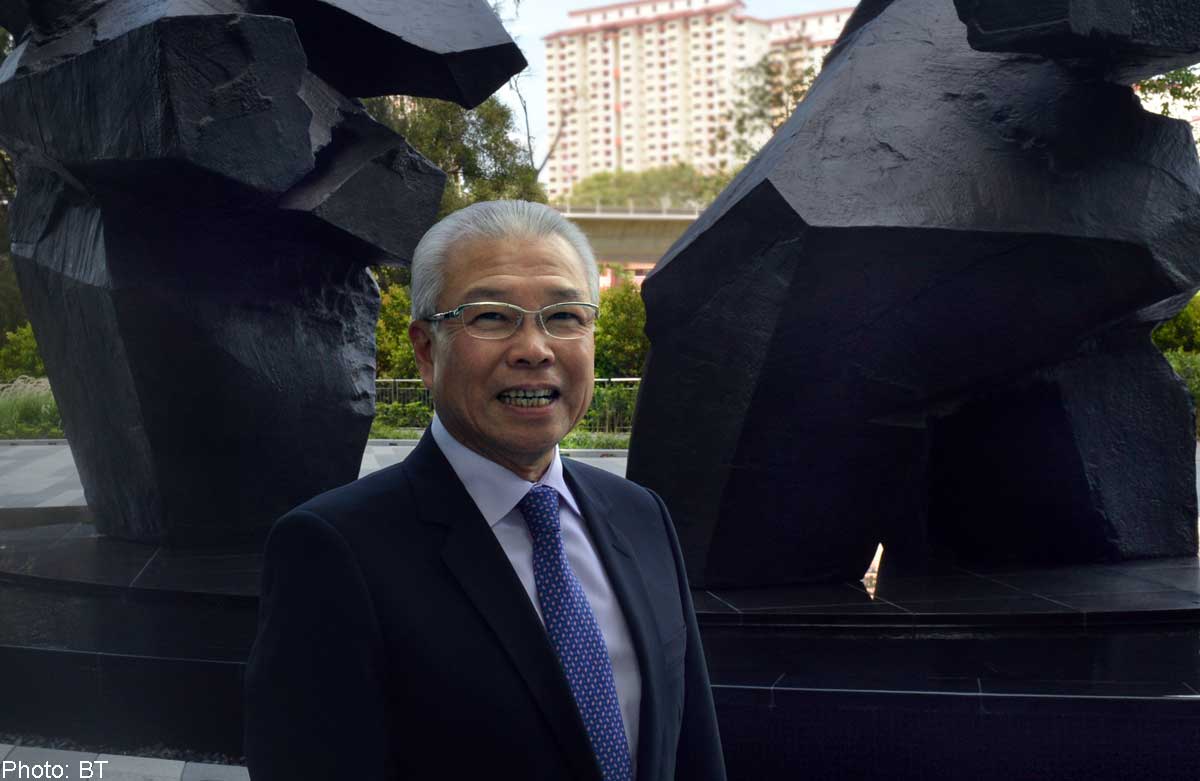 A former stockbroker turned Valencia football club owner, a property tycoon who is an active Chinese community leader, an eminent statistician, and a billionaire who made his fortune in paint.
These are the four Singaporeans chosen by Forbes Asia in its Heroes of Philanthropy honour roll this year.
They are Mr Peter Lim, 61, Mr Chua Thian Poh, 65, Professor Saw Swee Hock, 83, and Mr Goh Cheng Liang, 85.
These local philanthropists rank among other prominent benefactors such as Fortescue Metals founder Andrew Forrest, AirAsia head honcho Anthony Fernandes and entrepreneur Tin Ka Ping.
"The four are representative of the diversity in our philanthropic community, ranging from self-made success stories to multi-generational family philanthropy," said Ms Patsian Low, acting chief executive of the National Volunteer and Philanthropy Centre.
"The causes they support and how they give are distinctive," she added.
The magazine selected 48 notable philanthropists - from 12 Asia-Pacific economies - ranging from "billionaires with expansive visions of how best to help society to less well-known business people whose generosity is also leaving a huge mark".
Said Forbes Asia yesterday: "Our goal is not to rank the biggest givers... Instead, we aim to call attention to people and causes."
For Mr Goh, who founded Nippon Paint Singapore, his pet cause is medical research.
His 20-year-old Goh Foundation gave US$40 million (S$50 million) to the National Cancer Centre Singapore in March to fund research and a proton-beam-treatment facility.
The other three Singaporeans have contributed significantly to education.
Professor Saw, a professorial fellow at the Institute of Southeast Asian Studies, has given more than US$30 million to universities in Singapore, China, Hong Kong and Britain over the last decade.
For example, he gave $30 million to the National University of Singapore (NUS) in 2011 to establish the Saw Swee Hock School of Public Health.
Mr Chua, chairman of property firm Ho Bee Land, also sees the value of nurturing the next generation. Since 2008, he has donated at least US$10 million towards college-level education.
"I hope to help groom talent for local enterprises and develop community leaders who will build a more inclusive society," Mr Chua, who is also chairman of the Singapore Federation of Chinese Clan Associations, told The Straits Times.
Mr Lim, a private investor who made much of his fortune investing in palm oil giant Wilmar, gave at least US$16 million over the past six years to sports and education causes.
Analysts said the new generation of donors no longer want to be simply cash machines. Instead, the wealthy are marrying business skills with their desire to do good in order to achieve better outcomes.
Ms Roshini Prakash, research associate at the Asia Centre for Social Entrepreneurship and Philanthropy at NUS, said some want to use business approaches to support entrepreneurs and organisations.
They are also focusing more on ways to achieve "long-term social impact" through their grants, she said.

This article was first published on JUNE 27, 2014.
Get a copy of The Straits Times or go to straitstimes.com for more stories.