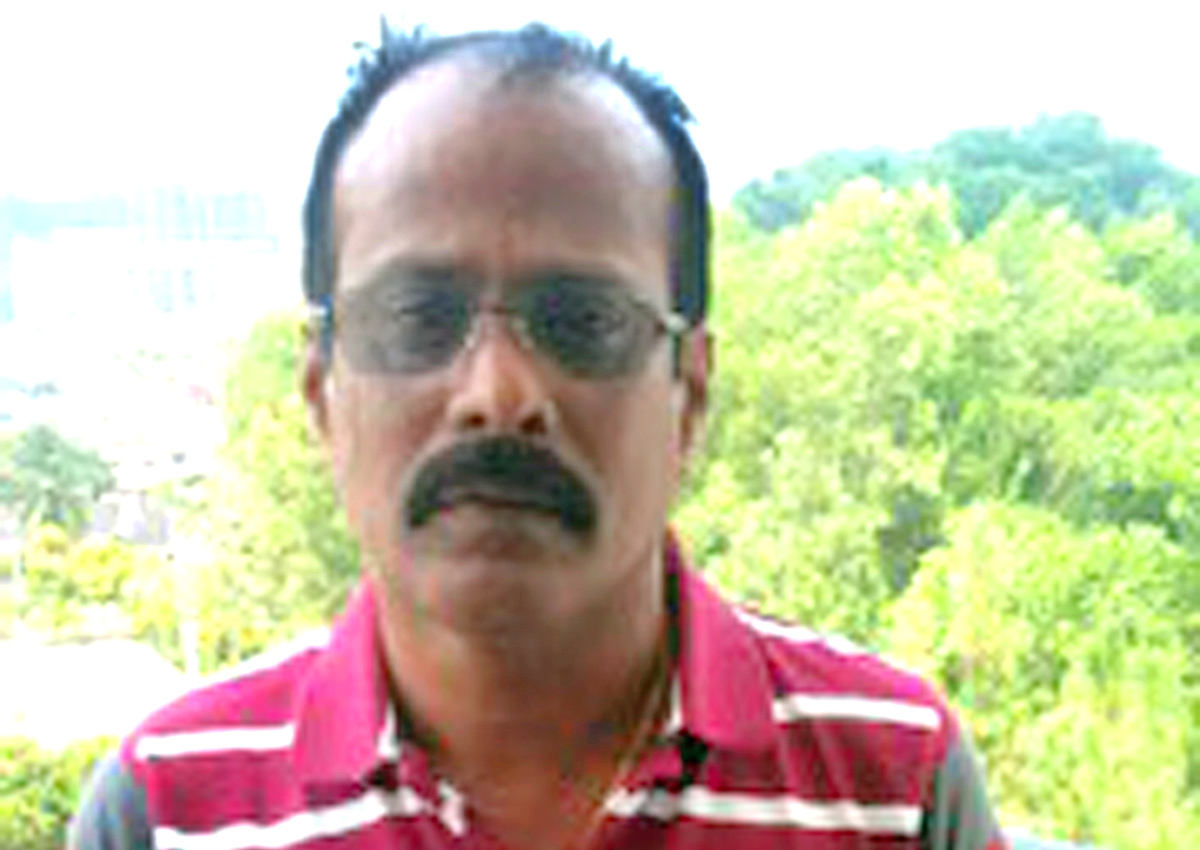 The man behind a bid to fix the SEA Games football match between Malaysia and Timor Leste so that the latter would lose was sentenced to four years' jail yesterday.
The sentence meted out to Rajendran R. Kurusamy, 55, is the highest imposed on a match fixer for a single charge.
The construction firm supervisor was labelled a prime mover of the conspiracy, hatched in March this year, two months before the SEA Games hosted by Singapore .
Rajendran incentivised Nasiruddin, a former Indonesian referee, with profits if the latter could get contacts linked to the Timor Leste SEA Games football team. Nasiruddin, 52, has been jailed for 30 months for his role in the scheme.
Rajendran admitted to abetting in corruption by conspiring with former Timor Leste national football player Moises Natalino De Jesus, 31, and Nasiruddin. This was in agreeing to give $15,000 to Orlando Marques Henriques Mendes, 49, to arrange for the Timor Leste team to lose their May 30 match against Malaysia.
Rajendran met Orlando, a technical director of the Timor Leste Football Federation, at the Orchid Country Club on May 28 this year.
Rajendran also admitted to being a party to the conspiracy with the trio - Moises, Nasiruddin and Orlando - to offer cash bribes to at least seven Timor Leste players in exchange for losing the match.
The match ended in 1-0 in favour of the Malaysian team.
Deputy Public Prosecutor Stacey Fernandez said Rajendran, through Nasiruddin, met Moises in Batam on May 25.
Rajendran told Moises that he would give a sum of money to members of the Timor Leste team who were willing to help to lose by a certain number of goals to Malaysia.
Moises agreed to help but cautioned that the exact number of goals that the team would concede could not be guaranteed.
Rajendran told Moises that they could all meet in Singapore later to follow up on the match-fixing plan.
However, hours after they met at the Yishun country club on May 28, they were arrested.
Arguing for at least 41/2 years' jail to be imposed, DPP Nicholas Khoo said Rajendran is Singapore's most prolific match fixer in terms of the number of convictions. He had previously been involved in fixing eight football matches. In 1997, he was jailed 18 months and fined $300,000; in 1998, he was jailed nine months and fined $200,000 for conspiring with Wilson Raj Perumal twice to bribe a referee to fix an S-League game.
Among the aggravating factors cited by Mr Khoo was the harm caused to Singapore by Rajendran's actions in the SEA Games; the conspiracy he took part in involved a well-organised group that operated across borders. Rajendran was motivated by financial gain and exploited vulnerable and young players from a less-developed country.
A third charge of giving $1,000 to Orlando was taken into consideration. Moises and Orlando are scheduled to go on trial on Oct 8.
Rajendran could have been fined up to $100,000 and jailed for up to five years on each charge.
elena@sph.com.sg

This article was first published on September 22, 2015.
Get a copy of The Straits Times or go to straitstimes.com for more stories.