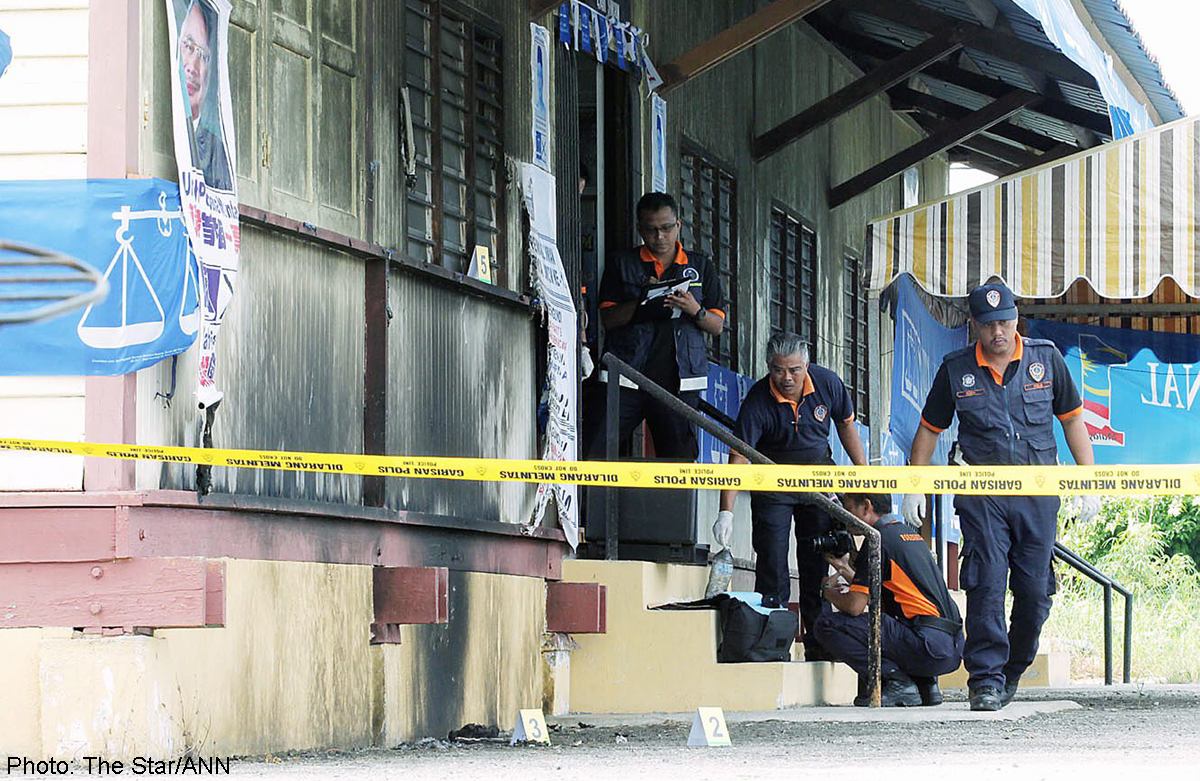 ALOR SETAR - Police believe they have solved last week's kidnapping of a businessman's wife and daughter with the arrest of four Malaysians and two Indonesians.
The suspects were picked up in two separate operations a few days after the victims were released on Christmas night.
The Malaysians, who are in their 20s and 30s, included a woman believed to be the lover of one of the suspects.
They were arrested on Saturday while the Indonesians - aged between 27 and 35 - were arrested in Kuala Lumpur two days later.
Acting Kedah police chief Datuk Zakaria Yusof said the victims, a mother aged 40 and her 17-year-old daughter, were kidnapped near a shopping mall here at 7.30pm on Dec 23.
They were released the same day after the businessman transferred RM35,000 (S$13,200) to one of the suspects' bank account.
"The man made a police report at the Kota Setar police station on the morning of Dec 24 stating that his wife and daughter could not be reached after they went out the night before.
"The case was initially classified as 'missing persons'. At 5am on Dec 25, the complainant (the businessman) received a call from his daughter saying that she and her mother were kidnapped and being detained at an apartment in Kuala Lumpur.
"The man then wired the RM35,000 ransom demanded by the kidnappers, without informing the police.
"Later in the evening, the victims were released and transported back to Alor Setar by the kidnappers," he said in a press conference at the state police contingent headquarters here yesterday.
DCP Zakaria said checks revealed that one of the Malaysian suspects had a criminal record related to car theft in Kuala Lumpur.
The Malaysians would be remanded until Jan 4 while the two Indonesians would be remanded until Jan 5 for investigations under Section 3 of the Kidnapping Act, which carries the death sentence, or life imprisonment with caning, upon conviction.
Police also seized jewellery, notebook computers, cellphones, RM5,000 in cash, a car and bank withdrawal receipts.