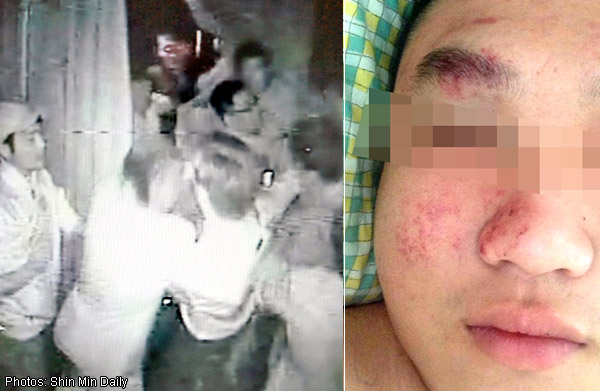 SINGAPORE - Staff of the Bras Basah club shared that the six Korean men who were bashed outside the nightspot last Friday (Jan 31) were causing trouble and behaving rowdily before the incident.
According to Shin Min Daily News, CCTV footage of the club has shown the men engaging in a 30-minute ruckus inside the club, injuring other clubbers and security staff who tried to stop them.
Wu Jun Xiong, 39-year-old boss of the club, shared that they had refused to leave the club when it was closing at 3:50a.m., making a din and disturbing other customers.
Five security staff tried to calm the situation, but three of them ended up badly beaten up. They were punched in the face and kicked in the stomach.
One clubber was also injured in the brawl.
Mr Wu said that the men were behaving very peculiar, probably due to intoxication.
He said in Mandarin:
"One moment, they were rowdy and creating a scene.
"The next moment, they hugged our staff and wanted to make peace.
"After which, one of them stood on the chair and shouted.
"It was all very strange indeed."
He was unsure of what caused the brawl. Despite earlier reports that stated that it was because a singers hugged one of the men, Mr Wu said that there were no singers and only dancers that night.
In the news report on Shin Min, police who arrived at the scene have taken the CCTV footage to assist in their investigations.

Visit STOMP for more stories.