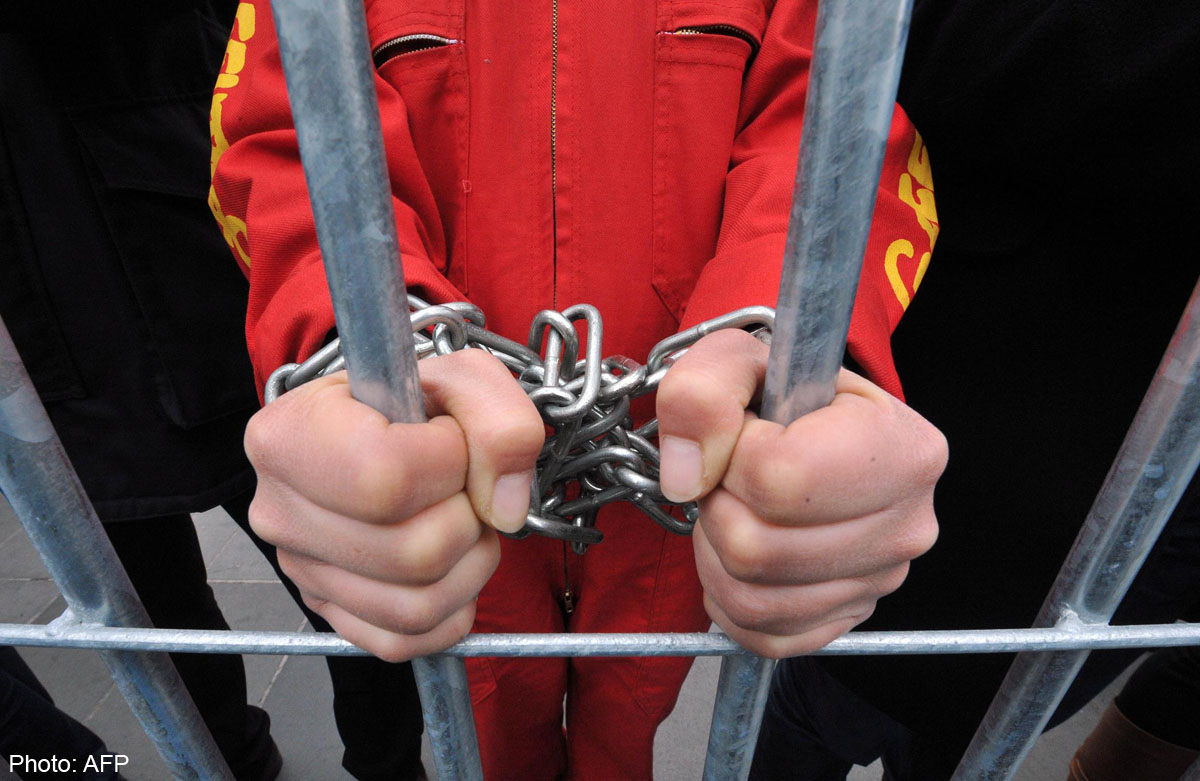 SINGAPORE - When Neo Wei Siong, 35, quarrelled with his father on Oct 25, 2011 and could not go home, he stayed over at a friend's house.
Two days later, he woke up in the Boon Lay flat to find himself alone with his friend's 15-year-old daughter, and later raped the minor.
On Wednesday, the warehouse packer was sentenced to seven years in jail and 10 strokes of the cane for the offence.
When the judge granted a gag order on the identity of the victim, Neo, who did not have a lawyer, asked for his name not to be published in the newspapers.
He said through the Mandarin interpreter that if people know of his rape conviction, he would not get a job upon his release from prison.
Rebuking Neo, District Judge Lee Poh Choo said he had committed a heinous crime against the young girl.
"Don't you think how your actions affected the girl's future?" the judge asked.
He answered meekly: "Yes, I realise now."
Added Judge Lee: "The victim is innocent; she must be protected but not you."
Earlier, the court heard that Neo and the girl's mother were friends since their teenage days. He was a frequent visitor and the girl and her brothers would call him "uncle".
On the day of the rape, he had pulled her into his room at about 10am. She refused to have sex with him but relented after he promised to return her mobile phone if she slept with him. He got it from her grandmother who confiscated it a month earlier over an infringement.
When she refused his advances, he still forced himself on her. Subsequently, she confided in her godmother, who took her to the police to lodge a report.
Deputy Public Prosecutor Lee Zu Zhao told the court that the victim now suffers from insomnia and nightmares about the incident and has become fearful of men.
Neo could have been jailed for up to 20 years and caned up to 24 times.
khush@sph.com.sg

Get a copy of The Straits Times or go to straitstimes.com for more stories.