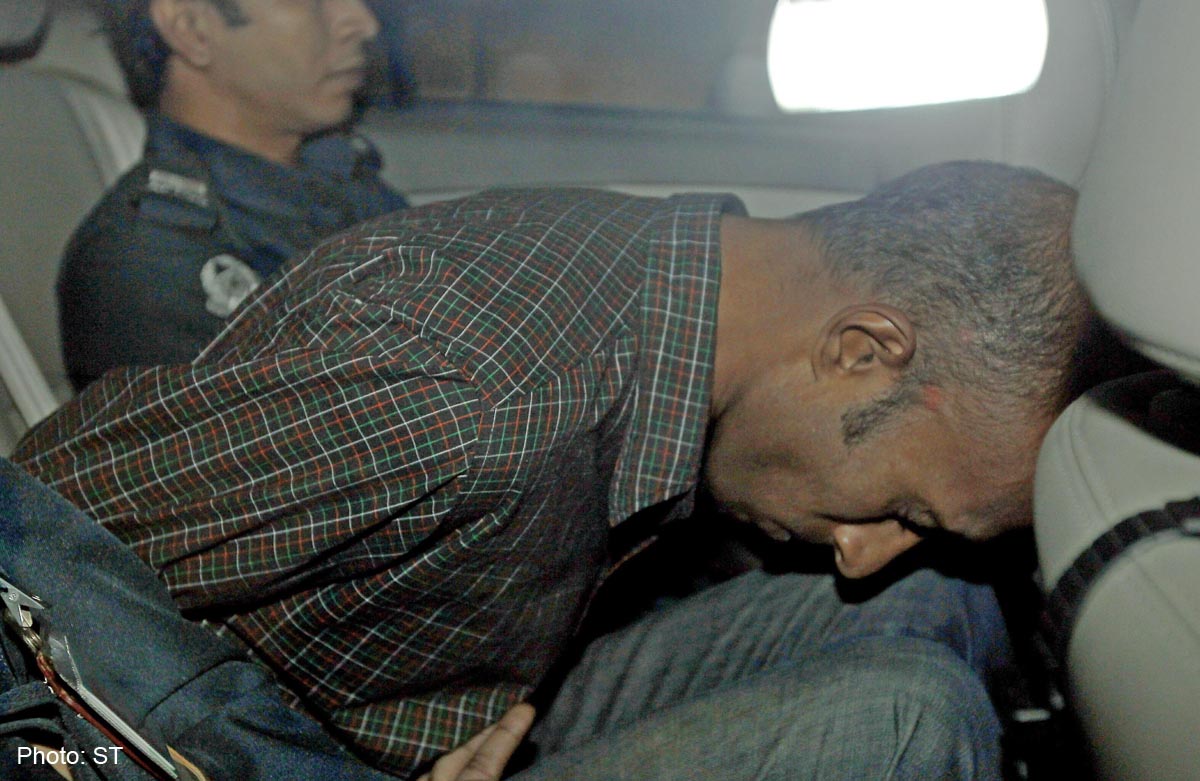 A district court Wednesday denied bail to James Raj Arokiasamy, the alleged hacker behind "The Messiah" pseudonym.
The 35-year-old, accused of hacking into a town council website on Oct 28, is said to be a "flight risk given his history".
District Judge Soh Tze Bian, in handing down his decision not to release James Raj on bail, said the accused had not only jumped bail after he was arrested for drug offences in 2011 - but is said to have also re-offended while on the run.
Apart from the cyber-attack, James Raj faces three charges for drug consumption committed two years ago. A fourth drug charge, dated Nov 4 - the day he was arrested in Malaysia - was tendered against him on Tuesday.
"The court believes that in lieu of his (earlier) failure, he will not surrender to custody or make himself available for investigations or attend court," said District Judge Soh, although he agreed with the prosecution that James Raj may have access to his lawyer.
He added that James Raj had lived in Malaysia on his own for about 21/2 years "with no ostensible difficulty" before he was arrested by Malaysian police earlier last month.
"Having regard to this point, I don't see how I can give any weight to the counsel's submission that he has roots in Singapore," said the district judge.
During his submission for James Raj to be released on bail, defence counsel M. Ravi had asked the court earlier to raise the bail amount and for his client's passport to be impounded, given that he had strong roots here.
Judge Soh also addressed James Raj's allegations of police mistreatment, saying they were totally irrelevant during bail proceedings.
This was because the alleged mistreatment had happened in Malaysia and not in Singapore, and that the accused could raise the issue "in a separate and more appropriate forum".
While the prosecution offered to proceed on two of the four drug charges against James Raj - the other charge under the Computer Misuse Act is still under investigation - Mr Ravi said his client would not enter a plea as he wanted to consider all the charges "globally".
The case has been set for a pre-trial conference on Jan 7.

Get a copy of The Straits Times or go to straitstimes.com for more stories.