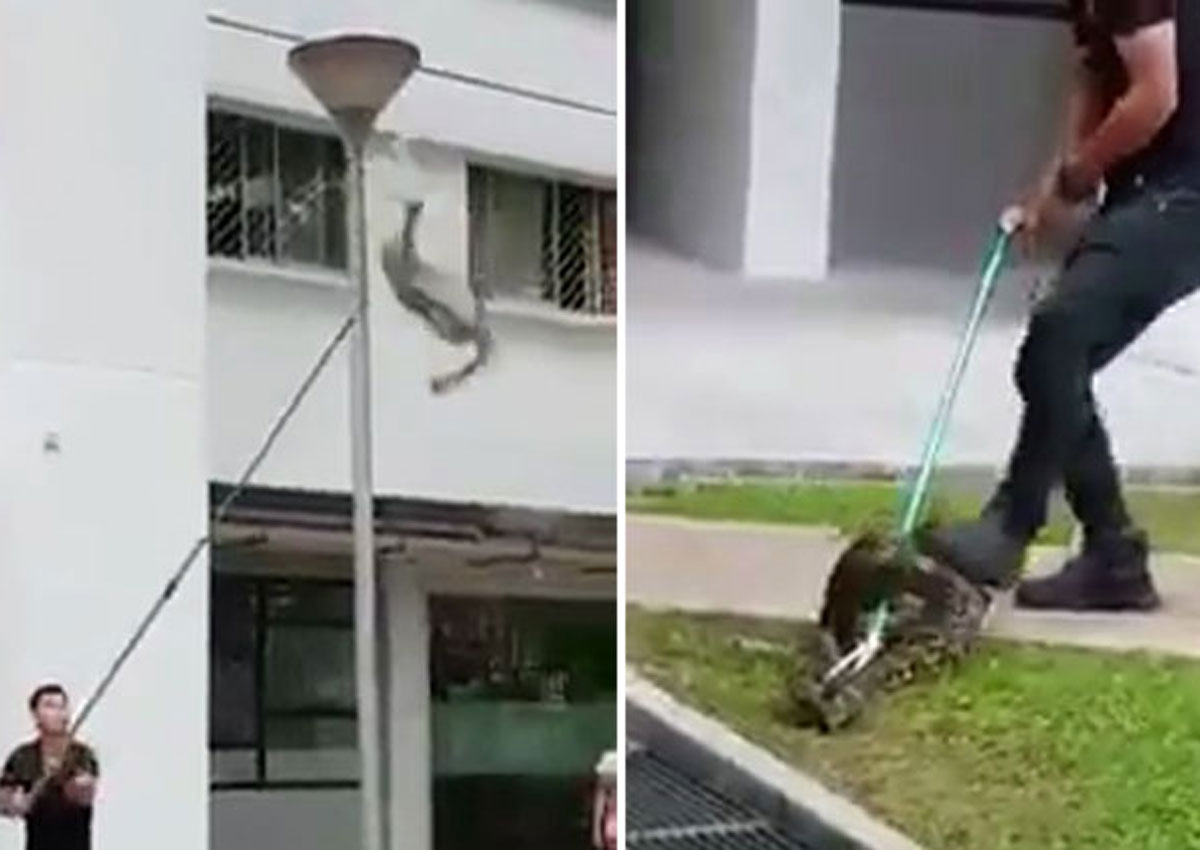 A python was seen coiled around a lamp post at Block 419 Bukit Batok West Avenue 2 yesterday (Oct 23) morning.
Pest control and the police were called in to remove the snake.
A video circulating on Facebook shows a man believed to be from a pest control company trying to nudge the python off the lamp post with a pole.
Passers-by looked on as he tried to capture the snake and exclamations were heard when the snake fell to the ground with a thud.
Two police officers came forward to help the man put the snake into a sack.
Acres' deputy chief executive officer, Mr Kalai Vanan told The Straits Times that Acres did not rescue the snake and that the "handling of the snake in the video is incorrect".
He said: "These snakes are part of our native fauna and should be handled properly. I hope the poor python did not suffer any injuries from the fall or from being mishandled."
He added that if anyone sees a snake, they should call Acres' hotline at 9783 7782 instead of pest control.
Watch the video below.