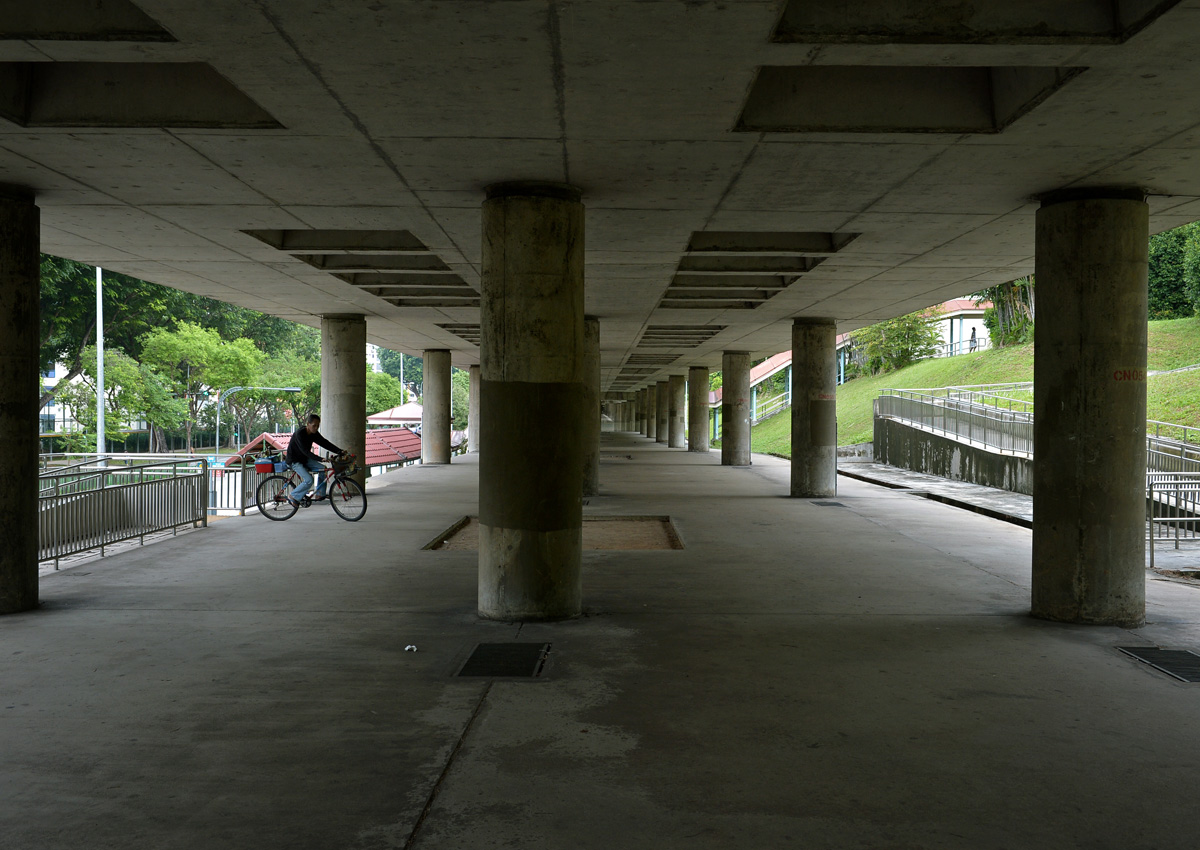 Millions of dollars have been invested in Singapore's cycling infrastructure in recent years. Now, the Government is also spending to win hearts over to the cycling cause.
Last month, the Land Transport Authority (LTA) called a tender for consultants to help it communicate its plans and policies on active mobility, and promote cycling and walking as a mode of transport.
The consultants would also have to engage the public over the course of next year and "nurture a culture of gracious and harmonious use" of foot and cycling paths.
In tender documents the LTA has estimated that these engagement initiatives and media placement could cost $680,000.
The pricing schedules for strategic communications and development of communication materials by the consultant were not listed.
In response to queries, an LTA spokesman said it wanted to make active mobility "an important part of the transport ecosystem".
"The intent of this programme is thus to promote and encourage active mobility through various platforms in 2016," she said, adding that details will be finalised later.
The Government is slowly making efforts to make cycling and walking a first- and last-mile commute option. To that end, it has developed a National Cycling Plan that aims to have a 700km cycling network islandwide by 2030.
Earlier this month, it announced plans to transform Ang Mo Kio into a model cycling and walking town.
The Straits Times also reported this month that new road crossings are being built to make cycling and walking on park connectors safer.
A network of on-road bike lanes is in the works on Sentosa.
In seeking consultants, the LTA is hoping to communicate to the public a set of rules and norms on active mobility that it will draft by the second quarter of next year.
Experts said this would be one of the first efforts from the government to push its active mobility agenda to the forefront.
Mr Denis Koh, who heads Big Wheel Scooters Singapore, a group of electric scooter users, feels this would be a chance to educate reckless cyclists and users of personal mobility devices.
"You will change mindsets slowly and the newer generation will learn from here," said Mr Koh.
Mr Francis Chu, co-founder of cycling group Love Cycling SG, said: "In the past, efforts to communicate or educate the public were very piecemeal. This looks to be a very comprehensive approach."
Transport consultant Gopinath Menon said this latest effort by LTA is "badly needed" for Singapore to develop its own cycling culture.
It will take some time but Singapore will get there. He noted that, in the past, buses would be trapped in bus bays because motorists would not give way. But after public education campaigns, that changed.
"It takes some time for things like that to become a norm, but I think Singaporeans can be persuaded and cajoled," he said.
dansonc@sph.com.sg

This article was first published on Dec 31, 2015.
Get a copy of The Straits Times or go to straitstimes.com for more stories.