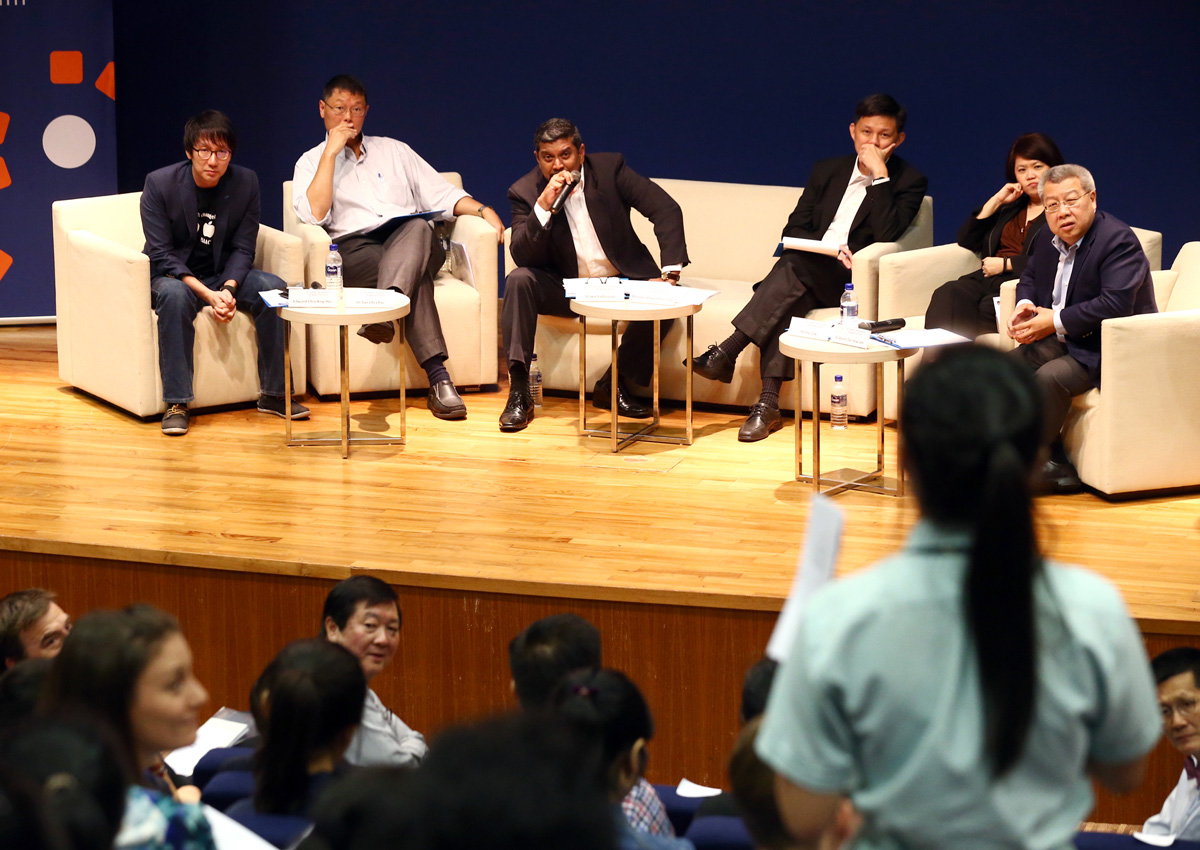 Singapore has to adopt a broad definition of growth, and cannot limit itself to a single yardstick to gauge its progress, said Minister in the Prime Minister's Office Chan Chun Sing yesterday.
"If growth is fixated on one particular number, then we can easily go wrong," said Mr Chan, who was delivering his keynote address at the inaugural St Gallen Symposium Singapore Forum.
The Singapore Forum leads up to the annual symposium in Switzerland in May, where business leaders, politicians and academics exchange ideas with a field of young leaders. This year's symposium focuses on the theme of "Growth - The Good, The Bad and The Ugly".
During a two-hour panel discussion as part of the forum at the National University of Singapore, Mr Chan reiterated his point.
Panel moderator and former Nominated MP Viswa Sadasivan raised the issue of some countries focusing only on gross domestic product as their growth factor, while companies tend to look at how profitable they are.
"I don't think we, in Singapore, only look at one statistic or one set or statistics, that would be quite foolish," said Mr Chan in response to Mr Viswa's question on the definition of growth and if the Government considers a spectrum of indicators to measure actual desired outcomes.
Following the discussion - which also involved Timbre Group managing director Edward Chia, Lien Centre for Social Innovation chairman Tan Chi Chiu, Social Innovation Park founder Penny Low and Equilibrium Consulting director Kevin Tan - tertiary students posed questions to Mr Chan. Most raised concerns about the conventional definitions of success, like getting good grades and getting into elite schools.
In response, Mr Chan again urged students not to use a single yardstick, such as grades, to define academic success but to embrace diversity and pursue their talents.
He cited the evolving education landscape and the increased number of pathways and programmes available now.
"While we can create all these opportunities, we must not end up in a situation where our minds are closed to those options," he said.
"Do not let other people determine your definition of success."

This article was first published on Jan 24, 2016.
Get a copy of The Straits Times or go to straitstimes.com for more stories.