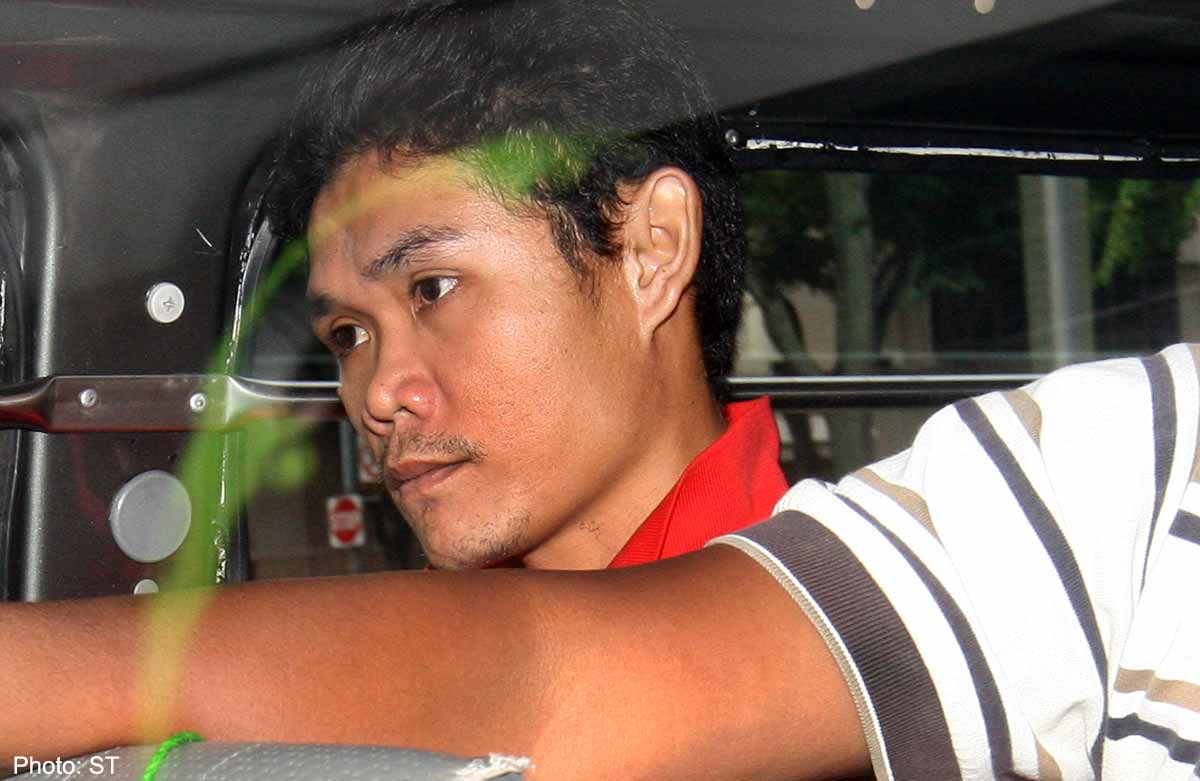 The Attorney-General's Chambers (AGC) is seeking to get the sentence of life imprisonment given to a convicted murderer involved in the 2010 Kallang slashings overturned.
Malaysian Tony Imba had been part of a gang of four from Sarawak who went on a violent robbery spree in the Kallang area in May five years ago, severely injuring three and leaving another dead.
He and another man from the gang, Micheal Garing, were convicted of murder last year. The prosecution had pressed for the death sentence for both.
On Monday, the High Court sent Micheal to the gallows, and Tony was given life imprisonment and 24 strokes of the cane. In explaining his decisions, Justice Choo Han Teck wrote that Tony's culpability was "significantly less", noting that evidence pointed to Micheal being the only one to wield the parang that killed the deceased.
An AGC spokesman said yesterday that a notice of appeal against Tony's sentence had been filed.
The prosecution had earlier stated its case in court for sending both men to the gallows, arguing that both were "deserving of the ultimate sanction provided for under the law as their plan for robbery (was) one of the most violent in recent memory".
There "ought to be no distinction drawn between Micheal's and Tony's respective culpability in determining the appropriate sentence to be imposed", the prosecution added, as the latter was "just as culpable as Micheal in causing the deceased's death and exhibited a blatant disregard for human life".
This, the prosecution said, could be seen from several pieces of evidence, including how Tony was the one who began each attack after a victim was identified, as well as how Tony had kicked the deceased off his bicycle, then held him in an arm lock as Micheal delivered the fatal blow to the neck.
The Straits Times understands that both convicts will also be separately filing appeals - Tony against his murder conviction, and Micheal against both his conviction and death sentence.
Of the remaining two from the gang, Donny Meluda, 24, is at large, and Hairee Landak, 23, was sentenced in 2013 to 33 years' jail and 24 strokes of the cane for armed robbery with grievous hurt.
hpeishan@sph.com.sg

This article was first published on April 25, 2015.
Get a copy of The Straits Times or go to straitstimes.com for more stories.