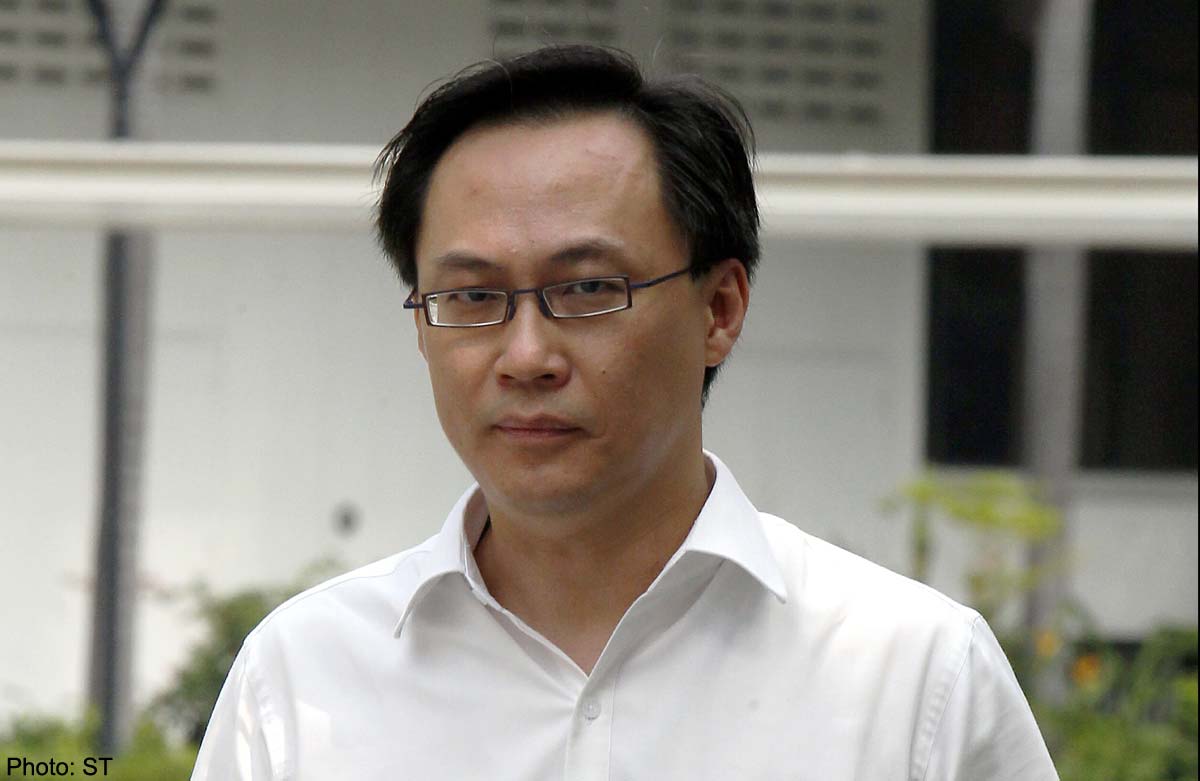 SINGAPORE - A former senior bank executive accused of taking an upskirt video on an escalator told a court yesterday that he was filming women in different clothes in preparation for a shopping trip with a friend.
Yuen Kum Fai, 44, was global head of personal banking and preferring banking at Standard Chartered Bank when he allegedly took a video of the woman standing in front of him with his mobile device at Marina Bay Link Mall.
They had been on the escalator going up at Marina Boulevard at about 9.20am on Dec 9, 2013.
A 41-year-old witness told the court that he was on his way to work in a bank when he saw Yuen five to six steps ahead of him on the escalator.
He said the accused was holding his iPad and folder in his right hand. Yuen took out his mobile phone from his left trouser pocket, then held it so it faced upwards.
The 27-year-old woman, who happened to be the witness' colleague, was standing two steps in front of the accused.
"I felt curious. I observed the accused," the witness said in Mandarin.
When they reached the upper end of the escalator, Yuen put his leg up on the step and tilted his mobile phone.
The witness, who had been watching him the whole time, told two security officers that the accused might have taken an upskirt video.
When one of the security officers called out to him, Yuen kept on walking until he reached the escalator going towards StanChart.
After he was stopped, the accused handed his phone to the security officer, who found a video recording. "The accused panicked, shivered," the witness said.
Yuen claimed he took the video accidentally and told the witness repeatedly that he wanted to apologise to the victim.
The witness rejected the accused's request to talk to him in private.
When asked by Assistant Public Prosecutor Lim Yu Hui, the witness said he felt that Yuen had not been cooperative.
Earlier, defence counsel Amarjit Singh Sidhu, together with Javern Sim, had challenged the admissibility of his client's statement to the police.
The statement, recorded by the investigation officer the same day, was ruled admissible after a trial-within-a-trial. Yuen had admitted to taking the upskirt video of the victim in the statement.
He claims that it was part of his preparation for a shopping trip to Malaysia with a friend.
The hearing was adjourned to a date to be fixed. If convicted, he could be jailed for up to one year and/or fined. Two other similar charges were stood down.
elena@sph.com.sg

Get MyPaper for more stories.