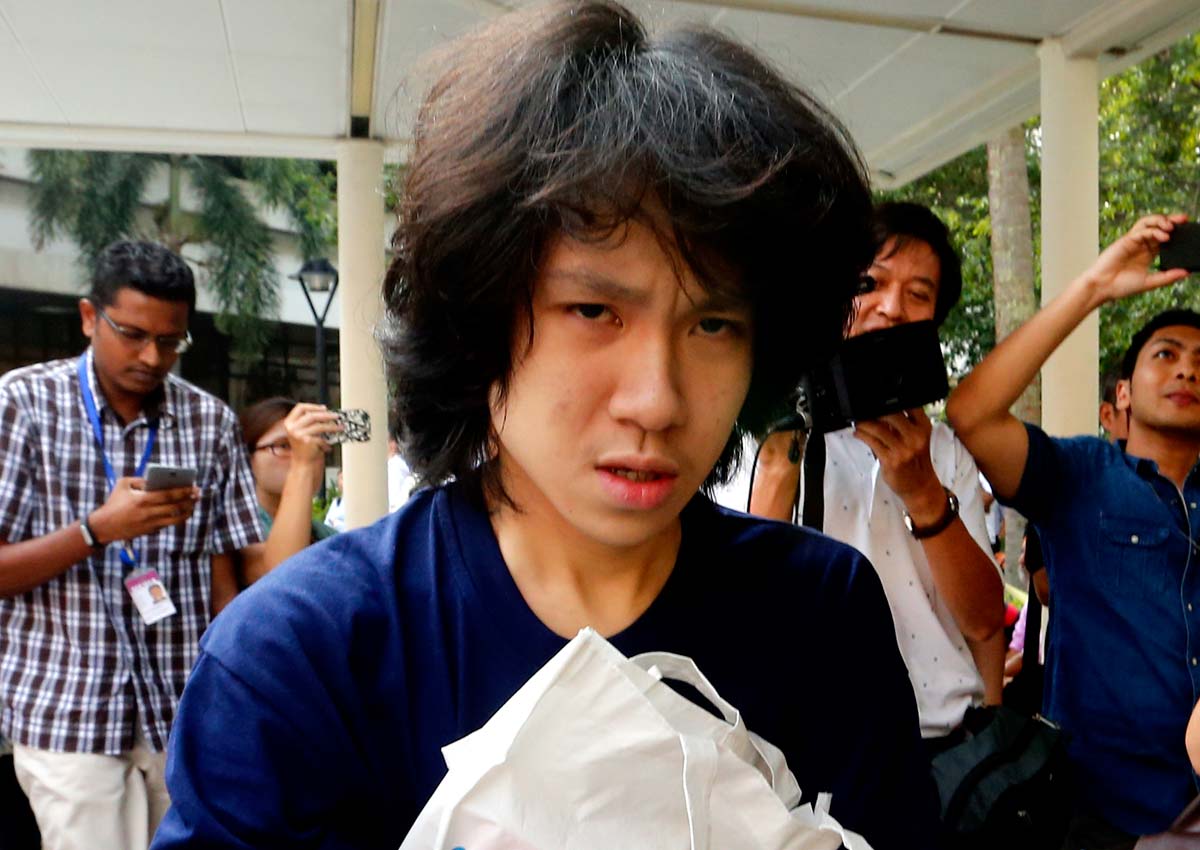 Instead of being remorseful for posting an obscene image and a video containing offensive remarks against Christianity, teen blogger Amos Yee showed "contemptuous defiance".
This was highlighted by District Judge Jasvender Kaur in explaining why she sentenced the 16-year-old last month to four weeks' jail. The judge's written grounds of decision dated July 28 has been posted on the website of Mr Alfred Dodwell's law firm. Mr Dodwell is representing Yee.
He was released on July 6, the day he was sentenced, after the punishment was backdated to include the time he spent in remand. Yee is appealing against the conviction and sentence.
With regard to deliberately making the remarks against Christianity in the video posted in late March, Judge Kaur highlighted that Singapore prides itself on its religious harmony, the result of "much hard work over the years and ongoing effort".
There is a need to deter remarks which can cause social disorder, she said. She disagreed with the defence and prosecution asking for a nominal one day in jail. The prosecution had asked for a one-day jail term, citing "a seismic change of attitude" with Yee being agreeable to undergo counselling with a psychiatrist, promising not to re-offend and agreeing to remove the offending posts.
But Judge Kaur wrote: "Apart from the fact that the accused was a young offender with no prior record, there was precious little that could be said in his favour."
Not only did he not apologise for what he did, he refused to take down the video after his arrest. After being convicted on May 12, he removed the video as ordered. But within two weeks, he published it again, the judge said. She described this as "contemptuous defiance".
Yee agreed to make the video private and promised to not publish it again only after his remand at the Reformative Training Centre. "While the promise not to reoffend came very late, I nevertheless gave it some weight," added the judge, who sentenced him to three weeks' jail on this charge.
As for the obscene image, he was given a week in jail.
Not only was it uploaded on the Internet and accessible to young viewers with online access, Yee went on to post the image again after being found guilty.
Judge Kaur decided to have the sentences run consecutively as the offences were "separate and distinct", adding that the four- week jail term was "proportionate". A trial date for appeal is yet to be set.
amirh@sph.com.sg
This article was first published on August 2, 2015. Get a copy of The Straits Times or go to straitstimes.com for more stories.