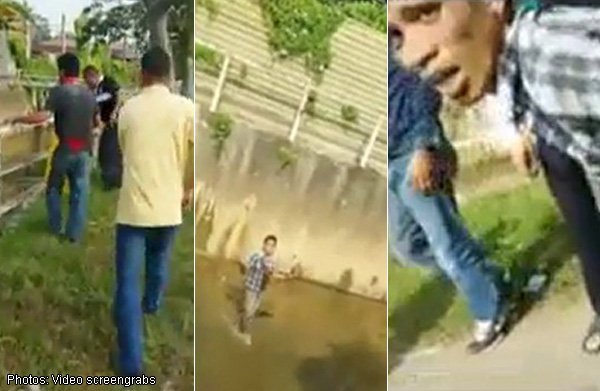 MALAYSIA - A man jumped into a drain to avoid pursuit after robbing an elderly woman, but angry members of the public and plainclothes policemen refused to leave him alone.
According to a Facebook posting by the Malaysian Crime Awareness Campaign, the incident took place near Sin Onn market in Tawau, Sabah.
He had robbed a woman and jumped into the monsoon drain to avoid beaten.
A video of the incident shows furious men shouting at him as he kept trying to walk away and leave the scene.
However, he finally climbed out of the drain after realising he had no way out, where he was tied up and apprehended by police.
Visit STOMP for more stories.