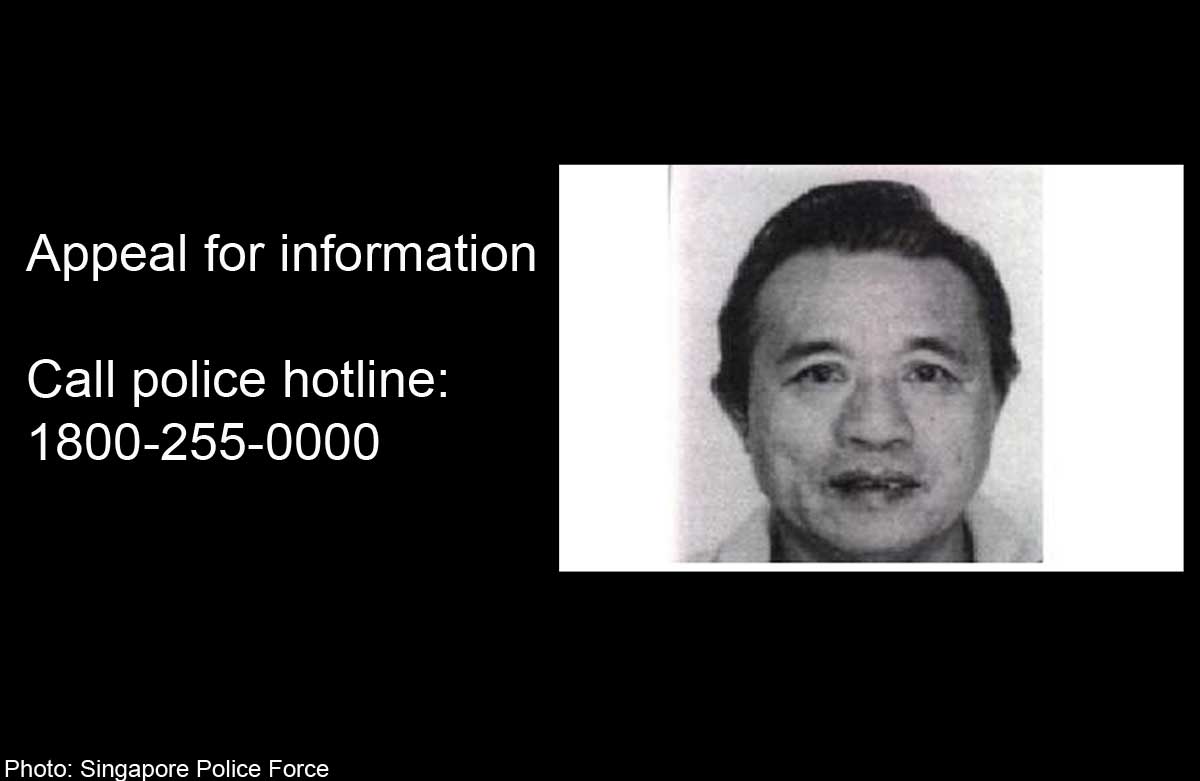 SINGAPORE - The police are appealing for the family members of Mr Wong Chin Tong, 76, to come forward.
Mr Wong had passed away on Dec 25, 2014 at Tan Tock Seng Hospital.
He was previously staying at Blk 61 Geylang Bahru.
The next-of-kin or anyone with information on Mr Wong may call the police hotline at 1800-255-0000 or go online at www.police.gov.sg/CrimeStopper.
All information will be kept confidential.
ssandrea@sph.com.sg