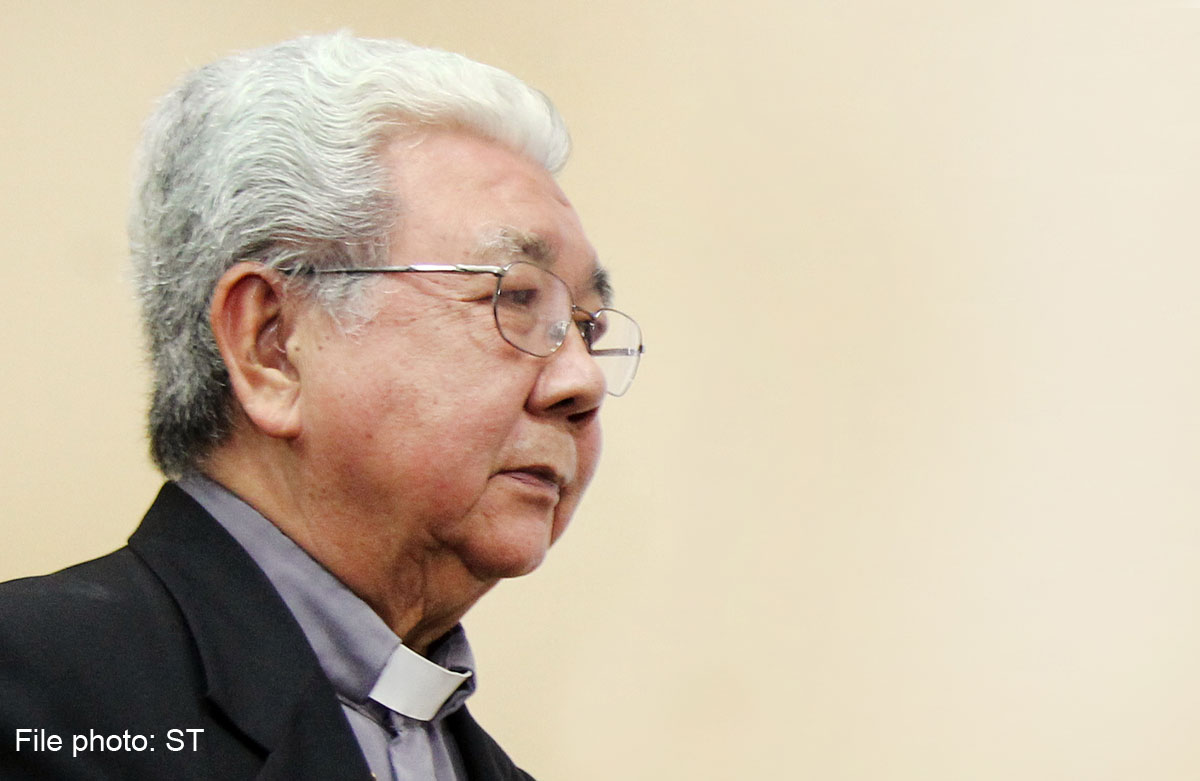 According to the Catholic Church, he was found on the ground at Punggol Park, which is next to the Catholic Spirituality Centre where he resides. He is suffering from brain haemorrhage and may require surgery if his condition deteriorates, said the Church in a statement.
Get the full story from The Straits Times.
According to The CatholicNews, the official newspaper of the Roman Catholic Archdiocese of Singapore, Archbishop Emeritus Chia had a fall on Tuesday, and is currently warded in the Intensive Care Unit at Mount Alvernia.
His coma is said to be moderate and he is under observation and "may require surgery in the event of deterioration".